iOS 5 gets tethered Jailbreak after only hours in wild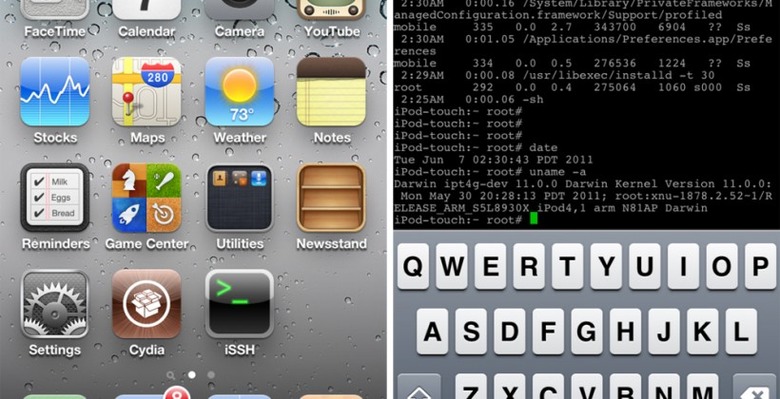 Well, that was quick! iOS 5 has only been available to developers for a matter of hours, and already its been jailbroken. iPhone Dev Team member MuscleNerd tweeted the confirmation, along with some screenshots to prove it.
The jailbreak uses the existing limera1n exploit and a tethered boot, which means users will need to have their iOS 5 device plugged into a PC or Mac if they want to restart it and preserve the hack. Still, it's early days – iOS 5 won't even be pushed out to regular users until this fall, and right now only developers have access – and all that could change before the full release. We wouldn't be surprised if the iPhone Dev Team was holding back some ace cards ready for when that actually happens, so as to avoid Apple closing any loopholes before then.
"Not too many surprises" MuscleNerd commented, and later confirmed that Cydia works just fine on the hacked OS. Full details on what iOS 5.0 will bring to the table here.