iOS 5 bringing BBM-style messaging to iPhone, more?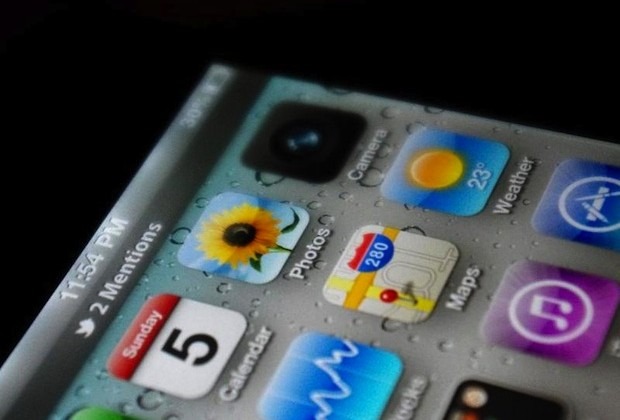 We're less than ninety minutes out from Apple's WWDC 2011 keynote – which we'll be liveblogging over at http://live.slashgear.com/ – but the leaks keep on coming. According to This is my next's source, the supposedly leaked iOS 5 notifications photo (shown here) isn't real, but it does show pretty much how Apple will be doing things in the updated mobile OS. Meanwhile, there's also some surprise messaging news that could leave RIM in hot water, along with lock screen tweaks.
The notifications alerts, it's claimed, will look like "a white, gradient Growl notification" and slide down webOS-style. Meanwhile they'll also be linked to a new notifications window that pulls down, Android-style, and has not only alerts but various widgets: updates on weather, stocks, etc.
The lock screen will have notification support too, it's claimed, with the ability to unlock the phone and go directly to the relevant app by dragging the icon. We've seen a similar approach on HTC Sense 3.0 and Samsung's TouchWiz.
Finally, and most surprising, is the prospect of a homegrown inter-iOS messaging protocol. According to the source, Apple has cooked up its own SMS/MMS system which would automatically identify conversations being held between two iOS-based devices and route them via a data connection rather than via the carrier. That would mean real-time chat baked into the core OS, potentially a big blow to RIM's BlackBerry Messaging (BBM) system. We'll know for sure very soon, so join us at the liveblog!