iOS 5.1 GM leak confirms Japanese Siri & camera shortcut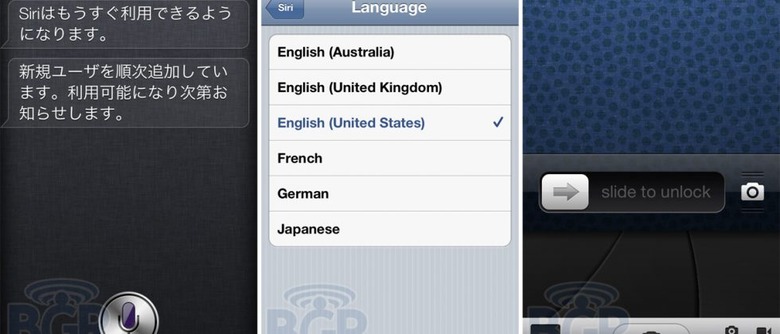 Siri's incoming Japanese skills have apparently been confirmed, with a leaked copy of the iOS 5.1 Gold Master showing the new language addition in the settings menu, as well as a tweaked iPhone lockscreen. Hints of Siri's new linguistic abilities had been shown earlier in the week, when the virtual personal assistant itself began confirming Japanese was supported, and BGR's access to a leak of the GM 5.1 release confirms it.
Meanwhile, there's also another new feature that everyone can enjoy, in the shape of a camera shortcut on the iOS lock-screen. As well as the usual slide-to-unlock bar – the patent behind which is causing Motorola headaches in court - there's also a button to take you straight to the camera app.
Interestingly, it seems there's no need to actually hit the button itself. Instead, the lock bar now gets a second dimension of movement, and sliding it all the way up or down unlocks the iPhone and takes you direct to the camera. Given Apple did plenty of work speeding up the load times of the iPhone 4S camera itself, that could be a real time saver for impromptu photo opportunities.
Public release dates for iOS 5.1 are still unknown, though the latest rumors suggest there are no lingering issues to the build and it could be pushed out as an OTA update in the next few weeks.
[via Android Community]