iOS 4.3 Photo Booth Introduced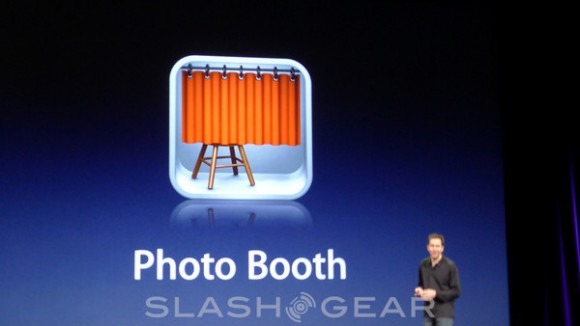 Apple introduced a rather strange little character in their keynote speech on iOS 4.3, a system released right alongside the second iPad. iPad 2 will be featuring a brand new version of Photo Booth, an application popular for first-time users of Apple products over the past few years as it's one of the only instantly fun-to-use apps loaded on every OS X product. Now it's here on the iPad 2 in iOS 4.3 with an oddly tantalizing set of features.
It's capable (on the new tablet, at least,) of loading 9 live video streams at once so you know how your face will be distorted (since that's essentially the main function of this neat little app. Also you can manipulate effects by touching your screen, whip back and forth through effects, do basically anything you want to an image of whatever your iPad is looking at. This appears for now to be an app aimed at the front-facing camera of the tablet, but more than likely will be working with the back-facing camera sooner than later. Fun to be had!