iOS 13.2.3 released to fix iPhone search and download bugs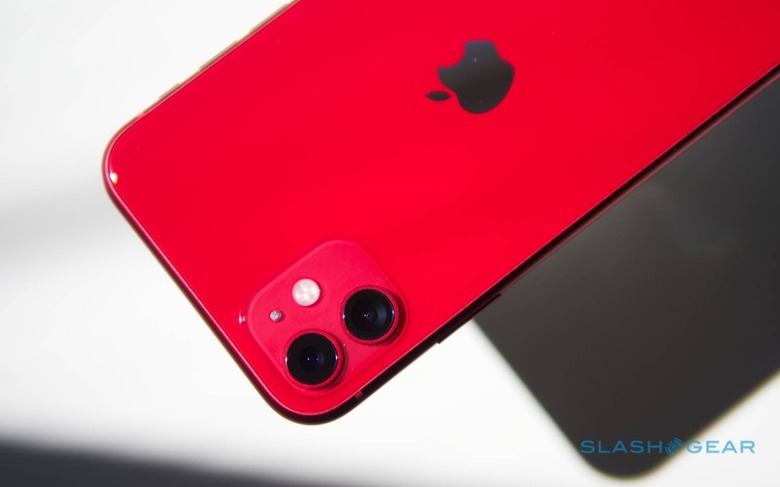 Apple has released another iOS 13 update, bringing the latest version of the software for iPhone to iOS 13.2.3 and with it addressing a number of search, attachment, and background activity glitches. It comes less than two weeks since Apple released iOS 13.2.2, which featured a fix for over-aggressive closing of background apps.
Indeed, Apple has been pumping out iOS updates with what seems like far greater frequency than with previous releases. It's only two months since iOS 13 was pushed out for the first time, and since then we've seen a total of eight updates delivered.
This time around, the headline improvement is Apple claiming to have fixed an issue with system search and search within Mail, Files, and Notes. You might have found those weren't working properly previously, but iOS 13.2.3 should address that. It also tackles an issue where photos, links, and other attachments might not be showing up in the Messages details view.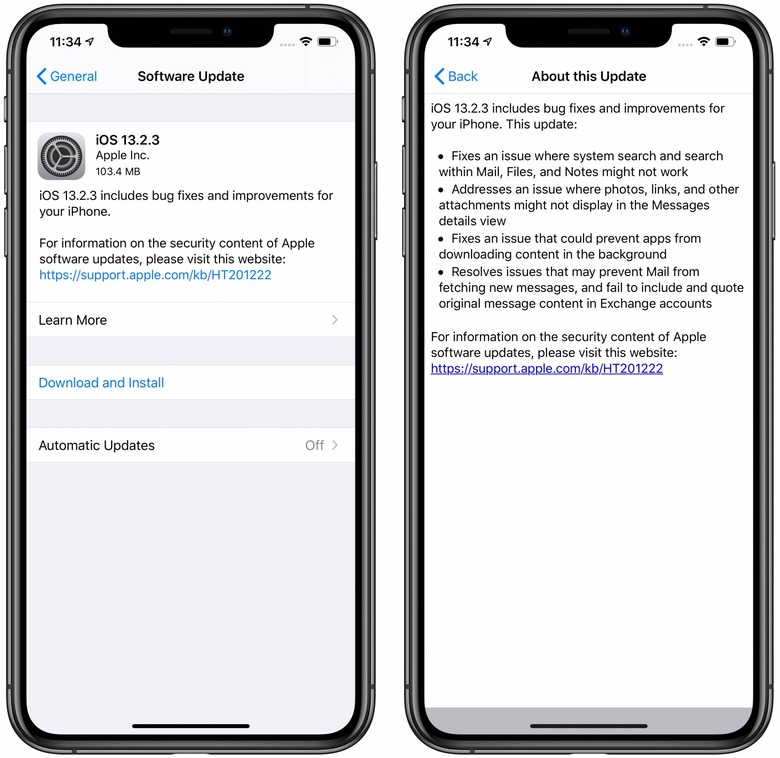 Other changes include fixing an issue that might be preventing apps from downloading content in the background. That's separate to the earlier problem where some users complained that iOS was being too eager to shut down apps in the background, meaning they lost whatever progress they were making in them.
Finally, iOS 13.2.3 is meant to resolve issues that could stop Mail from fetching new messages. It could also fail to include and quote an original message, when working with an Exchange account.
iOS 13.2 3 is a roughly 104 MB update. Your iOS device should eventually offer to download and install it, or you can bypass that and check for the update manually. To do that, head into Settings > General > Software Update.
While this rapid-fire release of patches and bug fixes for iOS might leave you feeling like you're spending half your time updating your iPhone, it's arguably just as much a sign that Apple is working swiftly to pick off problems as they're highlighted. Previous major releases of iOS have been criticized from some quarters for not arriving with all the features Apple first previewed for them at WWDC. This year, Apple is believed to have taken a more cautious approach, not over-promising for iOS 13 and instead trying to keep its feature-set more manageable.