iOS 12: The iPhones and iPads that will get updated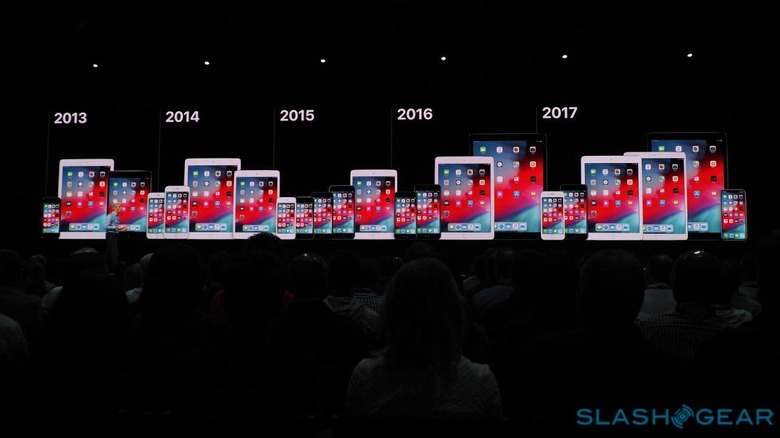 Apple loves to highlight just how many iOS users are on the latest version, versus how many Android users, and that number looks set to continue to grow with good news about iOS 12 upgrades. The new version of Apple's software for phones and tablets is expected to be launched later in the year, but Apple's Craig Federighi is dropping some details on just who will be able to upgrade.
Almost half of Apple's iOS users updated to iOS 11 in the first seven weeks, Federighi said. At this point, 81-percent of active iOS users are now running iOS 11. Later in 2018, Apple will be opening the floodgates for iOS 12, and the good news is that every device that was iOS 11 compatible will also be compatible with iOS 12.
That means last year's iPhone X, iPhone 8, and iPhone 8 Plus, of course, along with the iPhone 7 and iPhone 7 Plus. The iPhone 6s and iPhone 6s Plus are on the list, too, together with the iPhone 6 and iPhone 6 Plus. Even if you have an iPhone SE or iPhone 5s, you'll be getting iOS 12 too.
On the tablet side, it means the 2017 iPad Pro (12.9-inch), 2017 iPad Pro (10.5-inch), and 2017 iPad (9.7-inch). The previous-gen iPad Pro, in 9.7- and 12.9-inch sizes, will also be compatible. The iPad mini 2, iPad mini 3, and iPad mini 4 will also get it, as will the iPad Air 2 and iPad Air. Finally, the iPod touch 6th Generation will get an iOS 12 update too.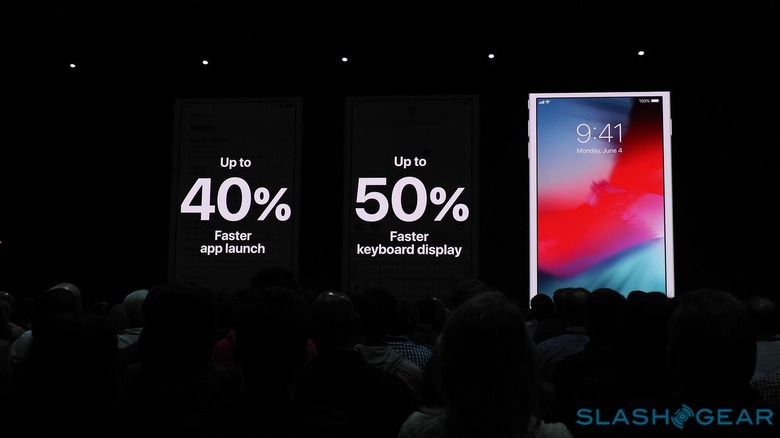 A big question with each update, of course, is just how well the newest iOS release will run on the oldest officially-supported hardware. After all, there can be a big difference between "running" and "running well" on an old phone. That, Federighi says, has been a particular area of focus for Apple this past year. Apps could load up to 40-percent faster, he promises.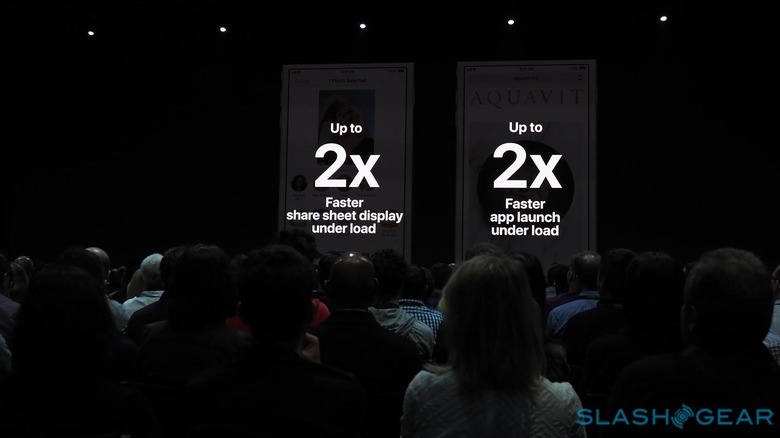 "Our deepest focus this year is optimizing the performance of the system when it's under load," he explained. The iOS Share Sheet, for instance, can now launch twice as fast when the system is under load. Apps, too, can launch twice as fast.
Of course, iOS 12 won't be released publicly until later in the year. Before then, we can expect the usual several rounds of developer previews. We'll find out more about what else iOS 12 will bring as WWDC 2018 continues this week.