iOS 12 Siri Shortcuts and Suggestions digs AI into more apps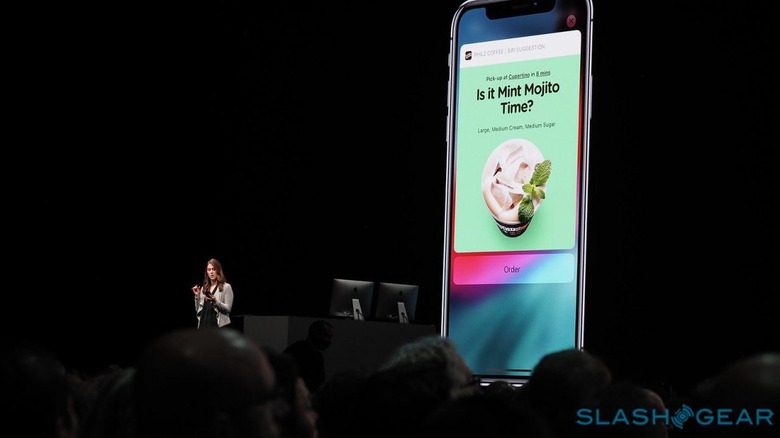 Siri is getting much deeper integration into third-party apps, with Apple hoping to address criticisms that its virtual assistant just hasn't been as useful as it could have been. Announced at WWDC 2018 today, Shortcuts in SiriKit and the new Shortcuts app promise to make Siri far more responsive and useful, including by learning from how you use your iPhone in everyday life.
"In Shortcuts, any app can expose quick actions to Siri," Apple's Craig Federighi explained during the WWDC 2018 opening keynote. For example, if you use the Tile app to track down your keys, you'll be able to add a link to that specific task into Siri. Users will be able to add a custom verbal command, too, so that they can ask by a custom phrase.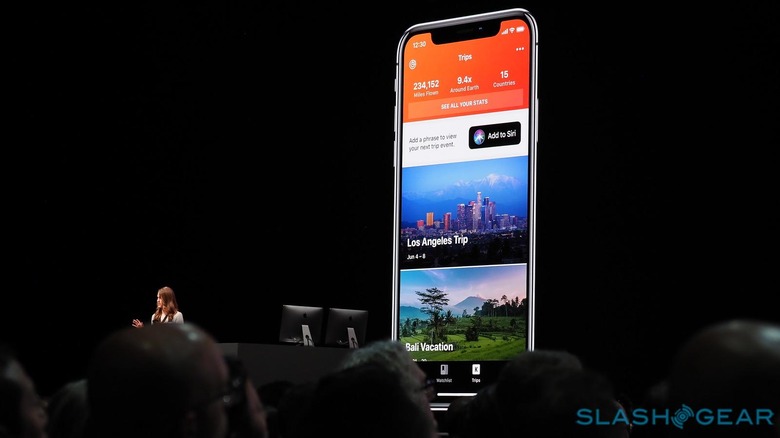 Meanwhile, there'll also be Siri Suggestions, so that you might not even need to link an app to Siri manually. Effectively, it's Siri learning from what apps and services you do, where you do them, and when, and then prompting you with those features automatically. Federighi outlined a few possibilities during the keynote.
For instance, if you always order a coffee at the same coffee shop every day, Siri will put a prompt on the lock screen at that time, when you're in that spot. It's not just a link to the app, either: it's your usual order, with a one-tap option to order it again. If you use an app to track workouts, meanwhile, that app – and the workout program you use – will show up on the lock screen too.
It needn't be quite that involved, mind. Siri Suggestions will also prompt you to text the meeting organizer of the next appointment in your calendar, if you're going to be late. It'll suggest turning on Do Not Disturb when you're at a movie, or remind you to call someone important on their birthday.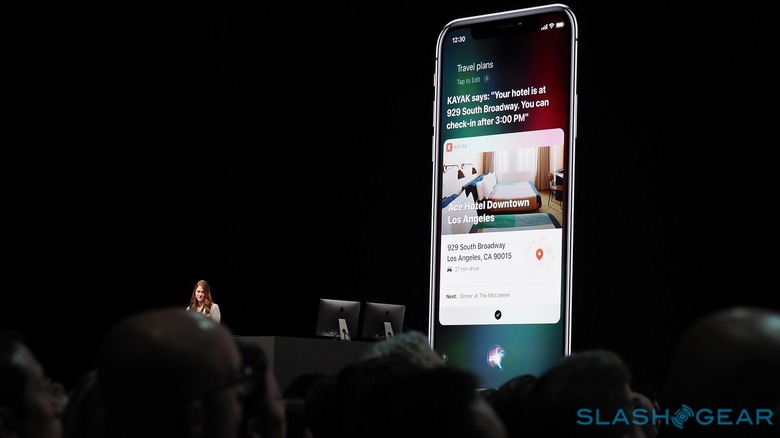 Users will be able to create their own shortcuts too, using the new Shortcuts app. It's a widget-based structure, much like IFTTT or Apple's Automator app on macOS. You can string together multiple tasks – like adjusting smart home equipment with HomeKit, summoning information from apps, sending messages, or more – and have them all triggered with a single custom phrase.
Apple's example was "Surf Time": a shortcut to run when you go surfing. With one custom phrase, the iPhone can get a weather report and a surfing conditions report, an ETA to the beach with Apple Maps, and finally ping you with a reminder to put on sunscreen. In Apple's on-stage demo, a single command for "Heading Home" had Siri say "You will get there in 1 hour. I sent a message to Sheryl. The thermostat is set to 70 degrees, and I turned on the radio."
Siri Suggestions and the Siri Shortcuts app will be offered on iOS 12. It'll be supported on iPhone and iPad, and you'll be able to trigger the custom phrases from your Apple Watch, too.