iOS 12.1.4 is now available with Group FaceTime bug fix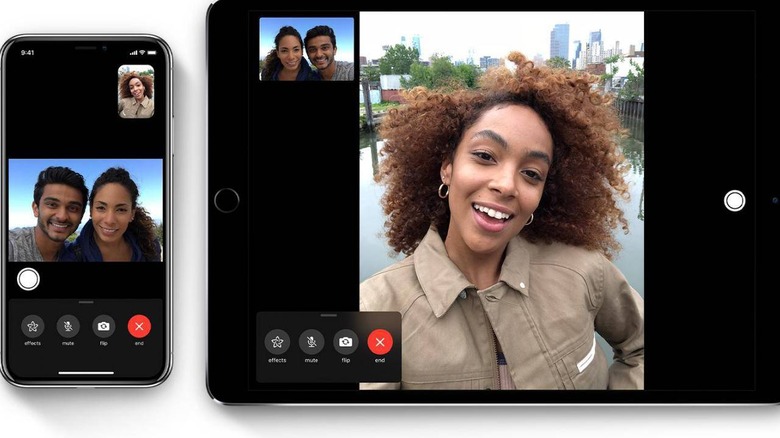 Last week, reports of a scary Group FaceTime bug started making the rounds. If you're an iOS user, you've likely already heard the details, but essentially the bug allowed a caller to hear audio – and in some cases see video – from a recipient's phone before they even answered the call. It was a fairly easy bug to replicate too, which of course makes things worse.
Once Apple learned about the bug, it disabled Group FaceTime and started working on a fix. When it gave us an update on Friday, it said that the fix should be rolled out in an update and Group FaceTime re-enabled at some point this week. Sure enough, an update to iOS version 12.1.4 is now available, and it brings that bug fix along with it.
Apple's security notes for iOS 12.1.4 explain that the Group FaceTime bug has been quashed in this update and details a few other bug fixes as well. These include fixes for bugs in Foundation and IOKit that could have potentially given applications elevated privileges. Interestingly, there's also a fix for a vague "issue with Live Photos" that was discovered by Apple itself as it was performing a security audit of FaceTime.
Apple blames the FaceTime bug on a "logic issue in the handling of Group FaceTime calls" and says it was addressed with improved state management. Though we're (hopefully) nearing the end of this particular controversy, there are still some questions left unanswered. There are more than a few people wondering how long Apple actually knew about this bug before it took action, including the folks who sit on the Committee of Energy and Commerce in the US House of Representatives.
So, it seems that even though the FaceTime bug has been fixed, Apple is going to be facing heat over the issue for some time to come. In any case, iOS 12.1.4 is available now, so if you've got a compatible iPhone or iPad, you probably want to apply the update as soon as you have the chance.