iOS 11 On iPad Pro Will Finally Make It A True Surface Pro Alternative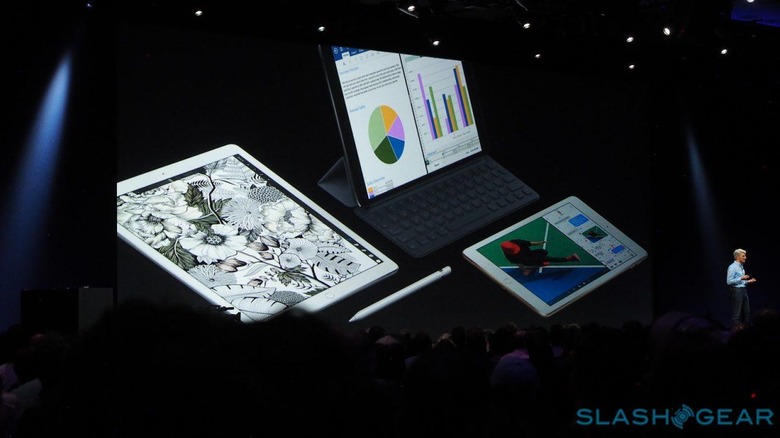 The new 10.5-inch iPad Pro may be attracting a lot of attention, but Apple wants to assure everyone that iOS 11 is going to be just as big of a release for the iPad lineup. Right after the reveal of this new iPad Pro model at today's WWDC 2017 keynote, Apple gave us a look at some of the iPad features we can expect in iOS 11. These new features serve to blur the line further between the iPad Pro and a true-to-form PC or, perhaps more importantly, the iPad Pro and Microsoft's own Surface Pro.
Kicking things right off was the iPad Pro's dock. Once iOS 11 lands, you'll be able to pack that dock with many more apps, with a fully stocked dock looking like something we'd see on a Mac desktop. You'll also be able to pull up the dock from anywhere, and once it's on screen, swipe up on any app icon to open that app in Split View.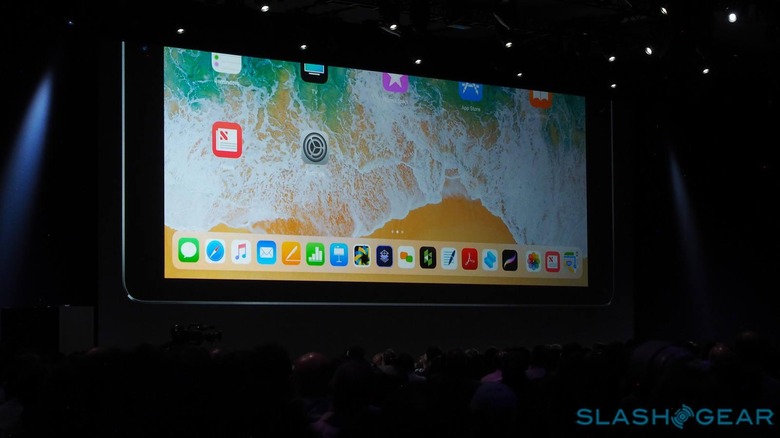 That new Split View functionality is going to be particularly handy when used with another new feature: Drag and Drop. True to its name, this new feature allows you to drag and drop pretty much anything you can think of between two apps. For instance, you can drag a URL from your browser into an email, or do the same with images and text.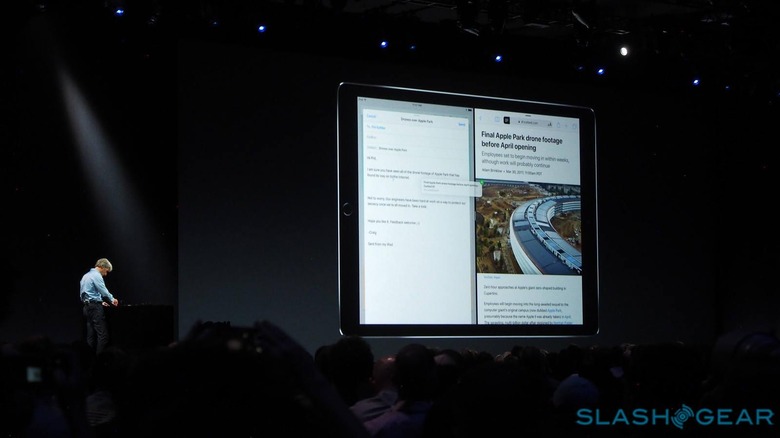 While that stuff is cool, it's when we arrive at the iPad Pro's new Files feature that we see Apple making a desktop-sized concession on its mobile platform. Files, as you have probably already imagined, is a file manager for your iPad, just like you'd find on a desktop PC. Using Files, you'll be able to look at a list view of everything stored on your iPad, be they photos or folders, and you'll also be able to pull files from cloud resources like iCloud, Dropbox, and even Microsoft OneDrive and Google Drive.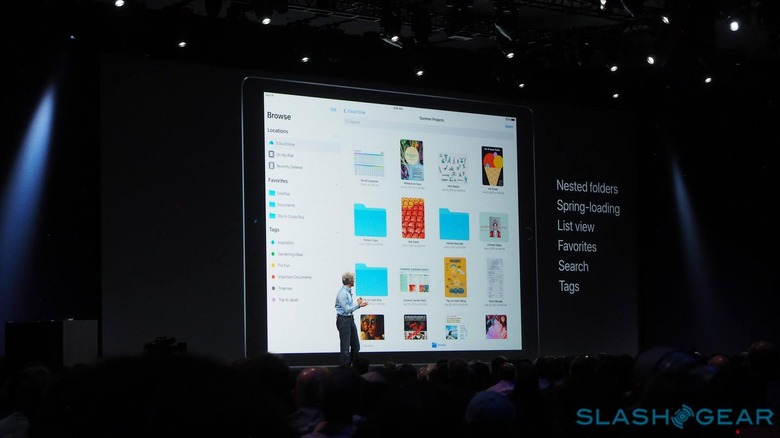 Of course, talk about what's new in iOS 11 wouldn't be complete without a discussion about the new features arriving for the Apple Pencil. Most of these changes can be found in the revamped Notes app – which, unsurprisingly, is compatible with Drag and Drop. Not only will Notes now be packing a document scanner, but you'll also be able to take screenshots and immediately write on them by tapping on the thumbnail that pops up once you've snapped your shot.
That new screenshot editor comes with its very own UI, and it's worth pointing out that you can now do a Spotlight search for your handwritten notes. Not only that, but you can search through the content of handwritten notes, a new feature that Apple attributes to its efforts in machine learning. There's little doubt that these are just some of the iPad Pro features coming in iOS 11, so we'll likely hear about more soon, but for now, be sure to check out all of our coverage from WWDC 2017 to catch anything you may have missed!