iOS 11 download released in Public Beta for iPad and iPhone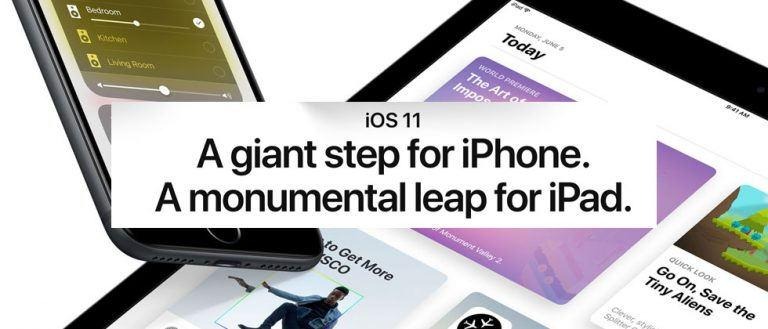 Apple just released the Public Beta version of iOS 11 through their download repositories. To take part in this upgrade to the newest version of the software, users will need to follow a few steps – which we've outlined below. This version of the iOS mobile operating system is what Apple called "a giant step for iPhone, a monumental leap for iPad." While the final release is set for this fall, the Public Beta is available now.
With the upgrade to iOS 11 for iPad, users will find a more desktop-like experience awaiting them. This version allows much more fluid switching between apps, control of systems, and a new app that's been long awaited: Files. With the Files app, users are able to actually see whats in their device, top to bottom – and in the cloud, too.
This update brings a new Dock to the iPad, much like the one that's been in full effect on OS X for quite a few years. This version of the dock is now
available from any screen", making the iPad a much more versatile device at its base. The dock has a set of apps that the user has selected to stick as well as a set of recently opened apps. The recently opened apps sync with user's Mac and iPhone devices, too.
The iOS 11 Public Beta leads to the final implementation of Apple's latest push for multitasking. From the Dock, apps can be launched while the user is in an already active app. Both apps then remain active with Split View as well as with the "Slide Over" gesture. This version of iOS also brings about Drag and Drop for a wide variety of apps and files.
How to download iOS 11 Public Beta:
1. Charge iPhone or iPad to full capacity.
2. Go to the Apple Beta Software Program page.
3. Sign up for the Beta program.
4. Wait for a notification on your iPhone or iPad.
5. Per the notification, open the Software Update page in Settings.
5. OR just head to Settings – General – Software Update.
6. Tap the update button.
7. Prepare yourself mentally and physically for iOS 11 in your own unique way – there's only one of you in the world, and only you know what you need!
To get the iOS 11 Public Beta download, follow the instructions as presented above. The Apple Beta Software Program page will be where this journey begins. Stick around as we move forward with closer looks at this software and the devices that it'll transform – like the most recent release of the iPad Pro 10.5 (2017) — see our review subtitled "Half the laptop replacement story."