IOFIT smart golf shoes launch on Kickstarter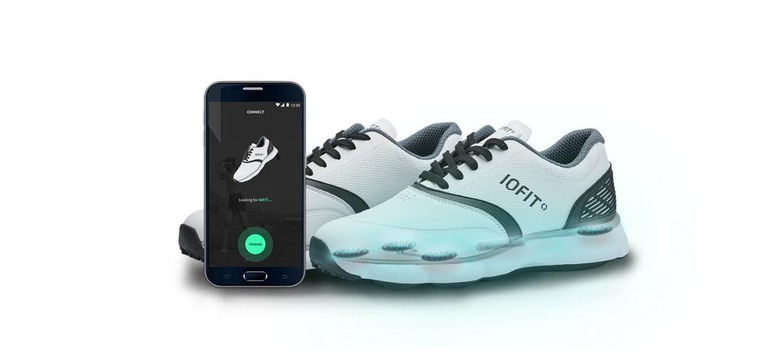 IOFIT, a Samsung spinoff, has launched its previously unveiled smart golf shoes, doing so on Kickstarter where it aims to raise $30,000 in funds. The shoes, as we've detailed in the past, use smart technology to determine the force put on specific parts of the soles, as well as the overall balance of the golfer who is wearing them. This data is available on a mobile device like a smartphone or tablet, allowing the player to immediately see their own data, compare it to the data of other golfers, and more.
The shoes are described as being both comfortable and lightweight with a high level of traction and a breathable lining. The integrated batteries allow them to run for up to five days, assuming you average 2-hours of use per day. The shoes sync to both Android and iOS devices where the data is stored.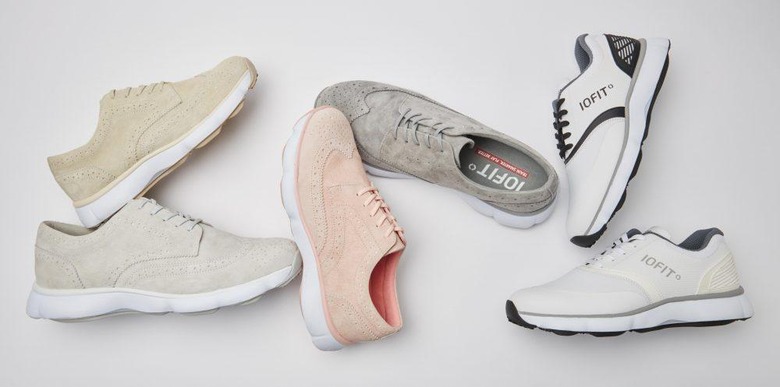 The related mobile app can be used to create a video of your golf swing if you'd like; it also contains a swing comparison feature that compares your shot with those of professional golfers. Feedback is provided as part of those comparisons, helping golfers refine their swing and, hopefully, improve their game. The app also contains a library of "top players" swing data, which you'll have to download. Users can share their swing with their coach, with other players or with their friends.
As for the Kickstarter campaign, IOFIT is using it as a preorders platform to offer the smart golf shoes for $189 USD. The company plans to ship backers their order in February 2017. The eventual planned retail price will be substantially higher at $399 USD per pair.
IOFIT is the first smart shoe to focus on fitness and golf