Internet Explorer heading to Xbox 360 in fall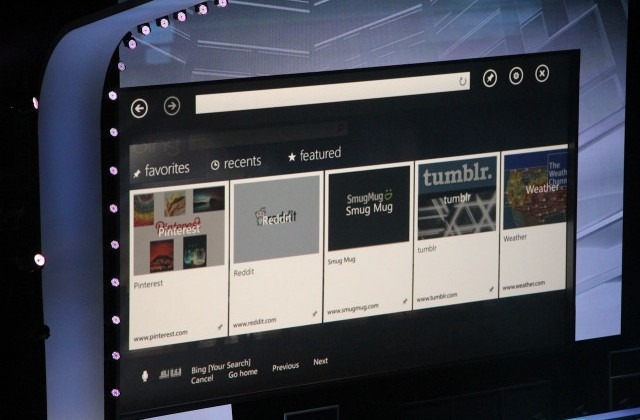 Microsoft has just confirmed that they will be bringing Internet Explorer to the Xbox 360 sometime this fall. The company has been full of announcements today thanks to its press event at E3 2012, where it's been revealing all sorts of new Kinect, Xbox, and Windows 8 integrations through a new SmartGlass feature.
Unlike other attempts at bringing internet browsing to TV screens, such as with rival Nintendo's Wii and Google TV, Microsoft believes that its offering will beat the competition thanks to its Kinect voice and motion control as well as integration with smartphones, tablets, and PCs through its new SmartGlass feature.
Xbox users will be able to surf the web through Internet Explorer, which will be located in the Webhub section. You'll be able to easily navigate the screen, including pinching to zoom as well as scrolling by using your preferred smartphone to control the screen through SmartGlass. This would make typing in URLs and other browsing activities much more convenient and doesn't require any additional remotes or hardware in addition to what most people already have.
[via TechCrunch]