International Space Station Coolant Failure May Demand Space Walk NASA Says [Update]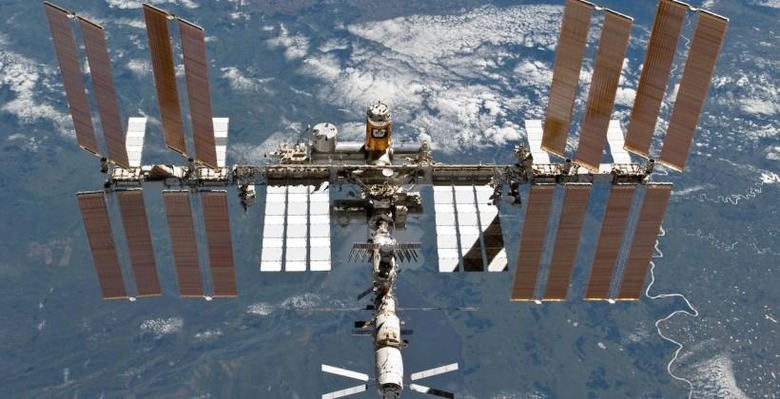 A coolant failure has left the International Space Station in an "urgent situation", NASA has confirmed, potentially requiring astronauts aboard to perform a space walk to fix the issue. The problem, short of an "emergency" according to the US space agency, has seen one of the two cooling loops used to regulate station temperature fail, though the six-strong crew onboard is safe.
Initial reports suggested that the astronauts might have to venture out of the ISS on an emergency space walk within the next 24-48 hours, unless the problem addressed itself. However, according to NBC, that urgency has since been downgraded.
Now, NASA says that the ISS is safe in its current configuration, while a fix to the failure can be found. That could take anywhere up to two weeks, it's been suggested, while the astronauts conserve power.
One possibility is that a software fix could be used to address the problem, according to NBC's Tom Costello.
It's not the first problem the International Space Station has had with its coolant systems this year. Back in May, an ammonia coolant leak was spotted, presenting as white flakes on the one of the orbiting research platform's solar power generating arrays.
An emergency spacewalk was put into operation and carried out the following day, lasting around 5.5hrs but successfully plugging the leak. The issue affected one of the oldest sections of the ISS still in use, dating back to 2000; NASA has not yet said which part of the cooling system is presenting problems now.
The ISS generally relies on passive cooling – such as heat pipes and insulation – in order to maintain its operating temperature. However, there are also more active measures, such as 50-foot long radiator arrays, which can be unfurled on-demand when excess heat is produced.
Update: NASA has issued a statement in which it confirms the coolant issue. According to the agency, one of the pumps used automatically shut down earlier today having reached a pre-set temperature limit, and after investigation by the astronauts on-board, a flow control valve inside the pump is suspected to be faulty. NASA has shut down some non-critical systems and certain electrical systems have been moved over to the second loop.