Intel's WiGig VR prototype cuts Oculus' cord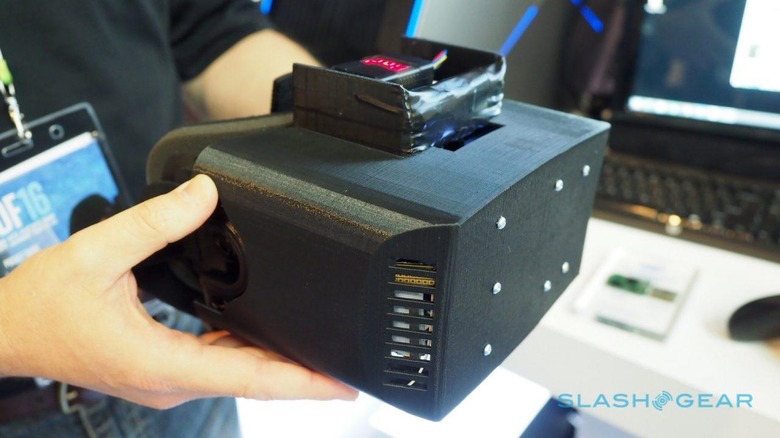 Intel's Project Alloy might be the wireless virtual reality headset everyone is talking about at IDF 2016, but there's actually another take on the idea that's fresh from the company's labs. Where Project Alloy may rely on a full Core processor and graphics card inside its black and white body, Intel's prototype WiGig VR headset leaves the heavy lifting to a separate PC as normal, but simply cuts the cord.
It's another use of WiGig, the wireless interconnect that Intel and others have been talking about for several years but which has struggled to make an impact. Right now, it's only available in a few docking stations, allowing laptop users to connect to a display and other peripherals without plugging in USB or Thunderbolt.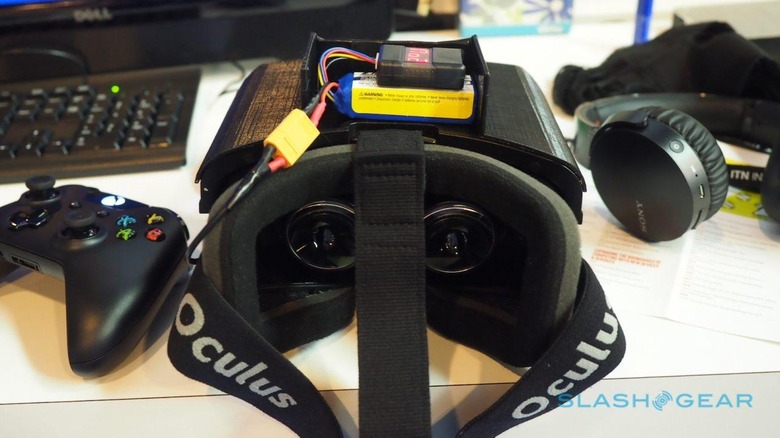 In fact, one of those was docks sacrificed in order to make Intel's wireless VR prototype. It's definitely an early attempt: the core is an Oculus DK2 developer headset, with a 3D printed shield that wraps around the front, and inside of which is mounted the guts of the docking station.
At the other end, an Alienware gaming PC has been modified with a custom housing. Range is currently around five meters, the Intel engineers who have been working on the project explained to me.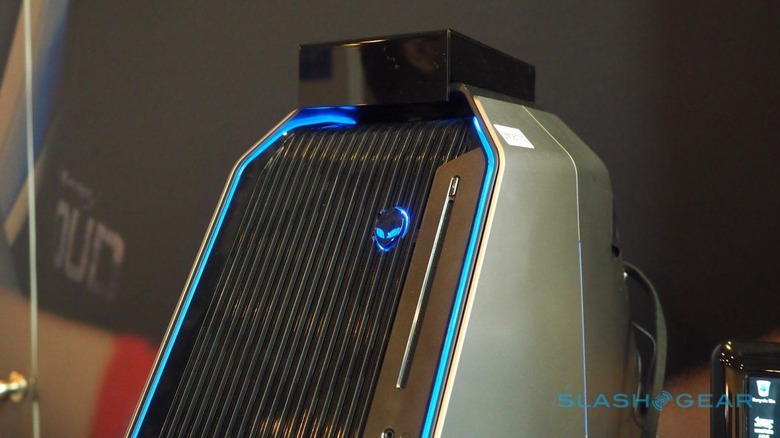 It's not quite as straightforward as unplugging a monitor, keyboard, and mouse and plugging in an HDMI VR headset, however. The latency requirements of a docked laptop are very different to those of a gaming rig, and so custom firmware had to be written in order to streamline the link between the two.
Right now, the channel which previously connected the display is handling VR video, while the backchannel for keyboard and mouse commands is used for other data like head positioning and such.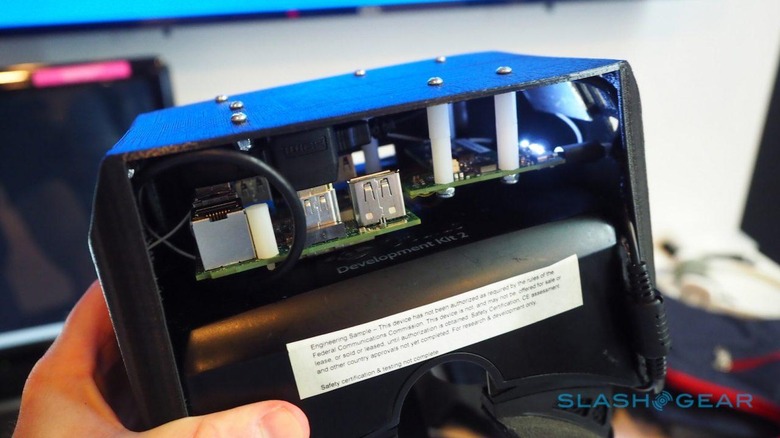 In its current form, the WiGig 802.11ad link adds about 16ms delay on top of the usual wired connection. That, I'm told, doesn't make for too terrible an experience – Intel has pushed it beyond the 75 fps target most VR titles aim for, and the system can easily handle 90 fps – and the engineers believe it can be cut further.
Exactly where the project goes next remains to be seen. With what's still a fairly limited range – the team described it to me as "wireless tethering" – it's not so much a replacement to Project Alloy as it is an alternative approach.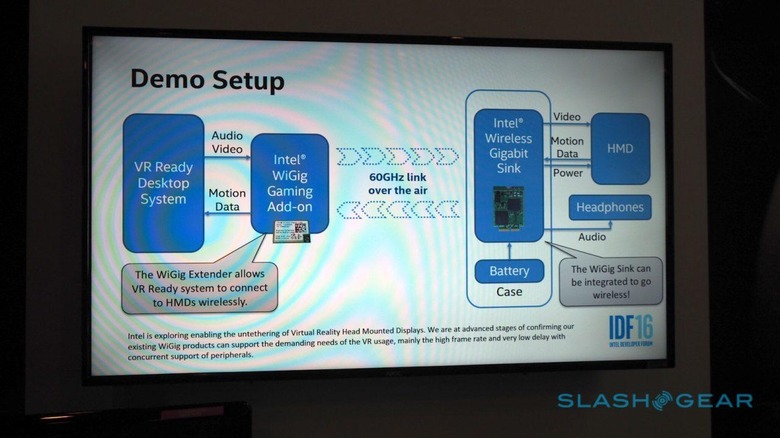 Future prototypes could well be a lot less bulky – most of the components in the customized headset aren't needed, as they're carried over wholesale from the donor dock – and refinements to the firmware will come in due course. Hopefully that means a little more stability, too, since the current hardware wasn't playing ball so I couldn't actually try it out myself.
A companion project, meanwhile, has come up with a vest for VR gamers using the headset, with hot-swappable batteries. Right now, the current WiGig prototype hasn't got anywhere close to testing battery life on its own.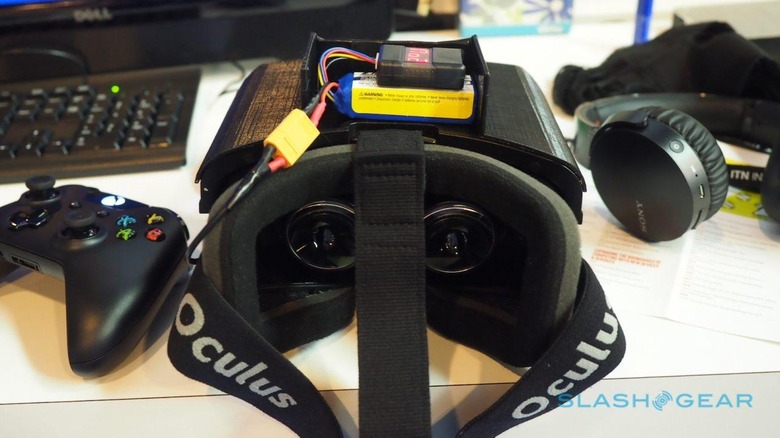 Nonetheless, the hope is that there's sufficient interest that the project goes beyond the "interesting tinkering" stage. Given VR systems like HTC Vive and Oculus' own Rift are still highly dependent on potent video cards, and Project Alloy is yet to demonstrate its own graphical talents, it seems like there could well be a market there.