Intel's Project Alloy standalone VR headset is dead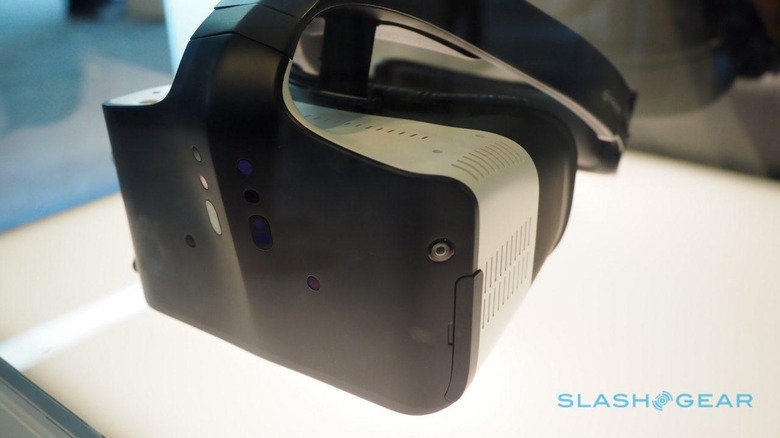 It's been quite some time since we last heard from Intel's Project Alloy. The VR headset was first revealed last year and was intended to be an open reference for other manufacturers who wanted to make their own VR headsets. Though Project Alloy was an impressive and promising standalone VR headset, Intel announced today that it will be pulling the plug on the initiative.
Intel confirmed the move away from Project Alloy in a statement to Road to VR. Though the company didn't give a specific reason for winding down development on Project Alloy, there are a few possible reasons for it. Perhaps the most likely is the fact that many manufacturers aren't looking to make standalone VR headsets, at least not if they're making headsets for Windows PCs.
Indeed, many of the AR and VR headsets we've seen announced for Windows 10 PCs lately have been more mid-range devices, as Microsoft has been clear in its desire to pull more people into the worlds of AR and VR. Of course, the prices of these headsets do vary, but none of them approach the cost of what a standalone VR headset like Project Alloy would command.
Even when we look at the current high-end VR headsets – products like HTC VIVE and Oculus Rift – we still see devices that need to use a PC as a backbone. The high-end standalone design that Intel was developing with Alloy seems to be counter to the direction that the market is heading, as many manufacturers are opting for smartphone-powered or tethered headsets. It seems likely that Intel recognized this market direction and decided that Project Alloy wouldn't see much use as an open reference.
In any case, Intel says it remains committed to AR and VR research and development projects beyond Project Alloy. These projects include things like Movidius, RealSense depth sensing, Intel WiGig, Thunderbolt, and Intel Optane. It also claims that what it has learned through Alloy will inform its future efforts in the VR space, so even though we won't see any headsets using Alloy as a reference, the immense amount of work Intel put into it won't all be for naught.