Intel's Cannon Lake joins Qualcomm in the year of 10nm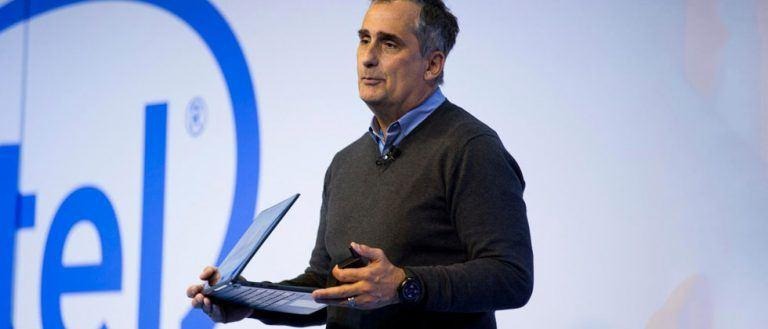 Intel CEO Brian Krzanich confirmed this week that the company will be releasing their newest architecture "Cannon Lake" within the next year. This isn't exactly the most specific launch window, but it does place the next generation of i-series notebooks inside the next 12 months. Better battery life, less power consumption, less heat, and better performance are on the way with Cannon Lake, Intel's first 10nm architecture.
According to Krzanich, Moore's Law is alive and well. With 10nm chips, circuits will be formed that are just 10-billionths of a meter apart from one another. With the previous smallest architecture coming from Intel back in 2014 with Kaby Lake, Cannon Lake is right on time. Krzanich held aloft a laptop running with Cannon Lake onboard and promised that they'd ship the process before the end of the year.

Intel's chip was introduced this week at CES 2017, the same event series that played host to Qualcomm's first 10nm announcement. The big difference between the two companies for implementation of this technology has to do with the mobility of their products. Intel's hardware means better battery life and higher performance on notebooks and desktop computers. Qualcomm's hardware focuses on how every tiny bit of space can mean a far better phone.
Qualcomm is also making clear that they're not just making their processors smaller – they're using some of the newly available space to place a new digital Wi-Fi block. With the new Qualcomm Snapdragon 835, size is cut in half and power requirements have been cut by up to 60-percent (compared to their recent Snapdragon 820 SoC.) For more information on Qualcomm's newest hardware, have a peek at our Qualcomm Snapdragon 835 lowdown from earlier this week.
Intel also revealed their first 5G mobile data modem, the first Global 5G Modem in the world. This new hardware brings new sub-6 Ghz and mmWave capabilities as well as 3GPP 5G NR (new radio) technology. This new 5G RFIC is "expected to sample" by Intel in the first 6 months of 2017. Intel suggests that they'll move into production shortly thereafter.