Intel wants to kill your password AND your keys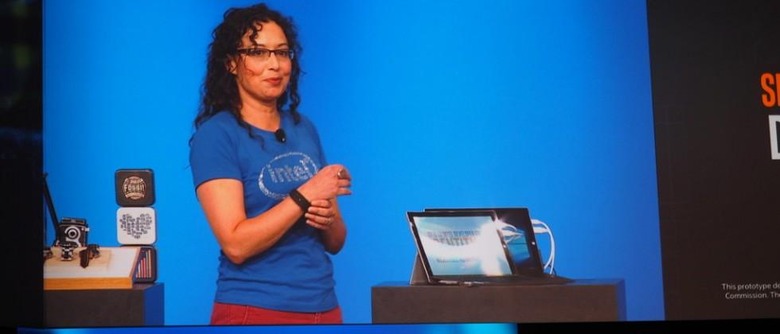 Intel has cooked up a prototype identification bracelet that could mean never having to type in a password or reach for your door keys again. The wearable, a simple band that resembles a Fitbit health monitor, was shown off today during Intel's IDF 2015 opening keynote, working with a Windows 10 computer for proximity-based login.
The band – which Intel was keen to point out isn't ready for production yet, and indeed is yet to go through regulatory testing – is recognized when the wearer nears the computer, automatically logging into their account for them.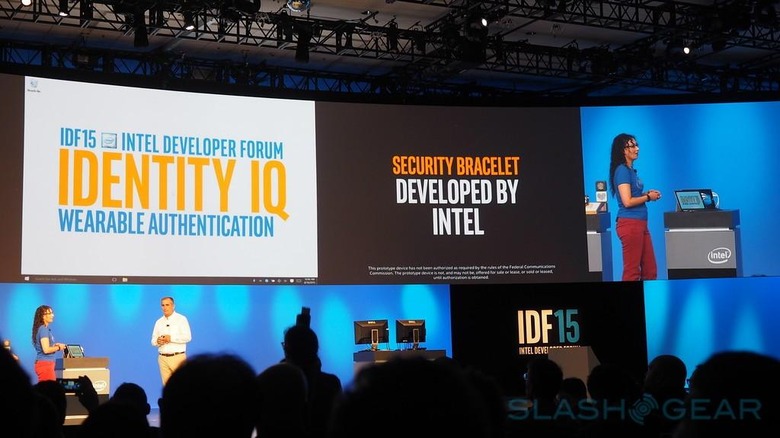 Take it off, however, or should it be stolen, and the security token is deleted. For the band to work again, the user's password needs to be punched in first to re-authenticate it.
Intel isn't seeing the wearable solely as a way to streamline getting into your Windows 10 PC, however. The company also envisages the same secure, tokenized system being used for access control with digital door locks, for instance, or elsewhere in the smart home.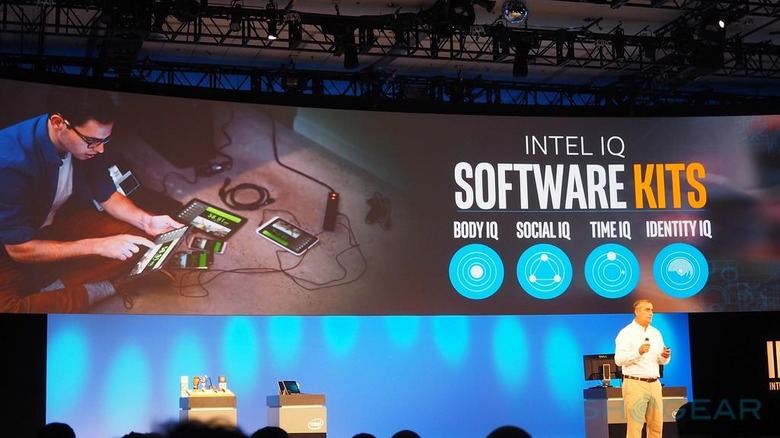 The platform builds on a new Identity IQ API that's part of the Intel Curie, the button-sized module that was announced back at CES 2015 in January.
Curie is Intel's play for the next generation of wearables and embedded devices, a Quark SoC chipset paired with support for various sensors.