Intel To Discontinue Seven Merom Based Core 2 Duo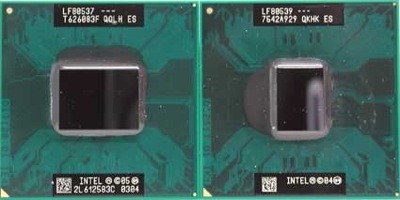 All good things has to come to an end eventually, and Merom based Core 2 Duo is no exception. Intel has announced discontinuation of seven Meron based Core 2 Duo processors. As the new kid (Penryn CPU) is starting to establish itself – Meron based T5500, T5600, T7200, T7600, and LV L7200 will get to retired.
These seven chips will ship until July 26th 2009 and retail boxed version will ship until August 26th this year. Intel will still be taking orders until May 26th 2008.
Other processors affected by this product discontinuance program are the Celeron M520 and M530. The two Celeron CPUs will continue shipping until January 26th 2009.
[via tgdaily]