Intel Thunderbolt 2 Adds Networking For PC To PC Connections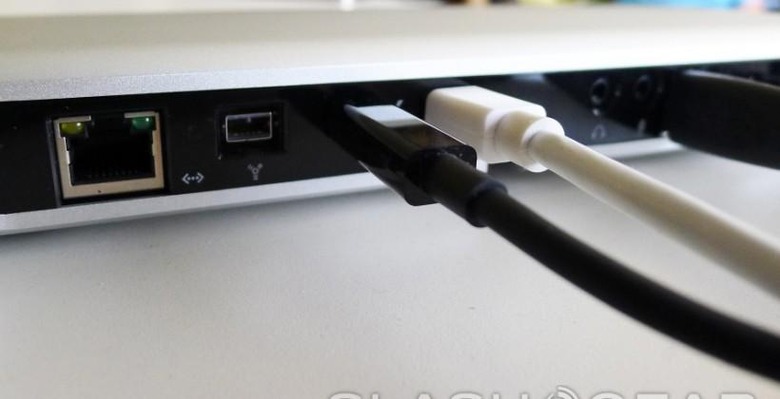 Already released with OS X Mavericks for Apple computers, Thunderbolt Networking will be coming soon to the PC environment. Intel has made clear this week that they're bringing full demonstrations of this tech to NAB 2014, so the update for cross-device functionality is certainly close at hand. This software update will bring PC to PC connections with Thunderbolt 2 as well as PC to Mac.
It was one year ago at NAB 2013 – the National Association of Broadcasters show, that is to say – that Intel introduced Thunderbolt 2. This newest version of the technology expanded bandwidth to 20Gbps and centered on 4K video work. This year Thunderbolt Networking is the center of Intel's attention.

Intel has also made a point this week to mention the ever-growing collection of devices that work with Thunderbolt and/or Thunderbolt 2. The HP ZBook 15, LG Thunderbolt 2 monitor, LaCie Little Big Disk 2, and the Promise Pegasus2 M4 storage device are amongst the newest wave. The new Mac Pro is also one of the most powerful devices on the market today working with Thunderbolt technology at its heart for both data transfer and video output.
The LG Electronics 34-inch IPS 21:9 UltraWide (Model UM95) monitor with Thunderbolt 2 makes its debut this year while workstation devices from HP make certain the world knows that this brand is onboard: mobile, desktop, and All-in-One included. Have a peek at our Thunderbolt tag portal for a glimpse of this ever-growing category of devices with next-level data speeds.