Intel talking up super-powerful next-gen integrated graphics?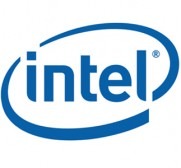 So far, the choice between integrated graphics and discrete graphics in your notebook has been one of frugality versus power.  Intel are apparently hoping to change all that; according to Fudzilla, the company has been informing some of its key clients that its next-gen CPU with integrated graphics will pack twice the performance of the Sandy Bridge generation chipsets.
Exact figures are in short supply, with Intel only saying that we should expect "advanced media and graphics capabilities".  However the assumption is that performance from the new 32nm graphics cores will certainly be higher than the current-generation 45nm IGP of Arrandale and Clarkdale chipsets.