Intel: Spectre and Meltdown-proof CPUs coming this year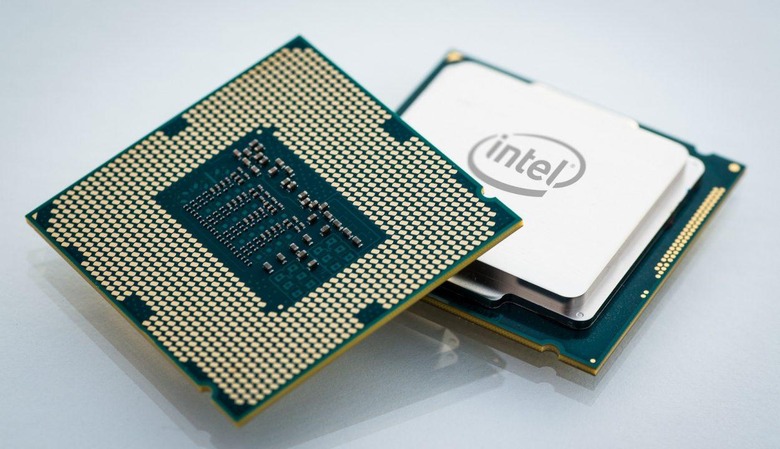 Intel plans to have versions of its processors directly addressing the Spectre and Meltdown security flaws on the market later this year, the chip-maker has confirmed today. News on the processor update came during the earnings call with Intel CEO Brian Krzanich, after the company announced better-than-expected results for Q4 2017.
Indeed, while the market was predicting revenues of $16.34 billion for the three month period, Intel says it actually brought in revenues of $17.1 billion. That's up $730m on revenues in the same quarter a year ago. Full year revenue for 2017 came to $62.8 billion.
What many wanted to know, however, was just what Intel was doing about the Spectre and Meltdown issues that had been identified earlier this month. Three flaws, independently discovered by different teams of researchers including Google's Project Zero group, could have a significant impact on computer and server security. By exploiting them, hackers could access data in supposedly secure parts of the system, for example.
Krzanich opened the Intel earnings call with security at the top of the agenda, saying that the company was working "around the clock" to address the issues. Software fixes, however, aren't sufficient the chief executive admitted, saying that Intel was "acutely aware" that it needed to do more. However, he also had information on just what that would be.
Changes to processor architecture are in the pipeline to permanently bypass the Meltdown and Spectre loopholes. However, it'll take a little time to get them ready, and Intel says that the updated chips won't be available on the market until later in 2018. It's unclear what ranges Intel is prioritizing, since the security flaws affect so many models.
Nonetheless, it's not hard to see this as a potential win for Intel in the long run. While Q1 may end up taking a hit since that's when the Spectre and Meltdown situation was revealed, for many the only way to fix it – without the performance hit involved in the current patches – will be to buy new chips altogether. If Intel can prevent those customers from jumping ship, and minimize whatever sweetening of the deal is required, it could see a much faster turnover in processor lifecycle than it might have originally expected.
For the moment, though, it's software fixes to the rescue. They're hardly finalized either, with Intel forced to recommend holding off on the previous batch of patches for certain processor families after users observed greater than average reboots as a result.