Intel Solid State Drive 520 series revealed and detailed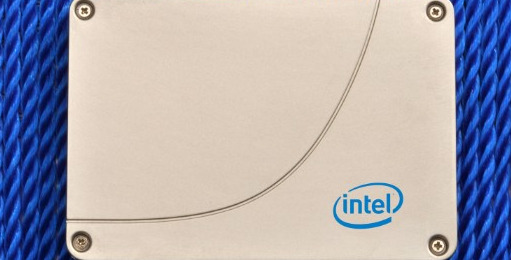 This week the folks at Intel have revealed a bit of information on their brand new SSD 520 series, complete with 6 gigabit-per-second (gbps) speed and Intel compute-quality 25-nanometer (nm) NAND memory process technology. This new solid state drive series will bring new security features, ultra fast throughput performance, and an unmatched reliability suite that'll bring the fury to even the most needy consumers. High bandwidth, low latency, and accelerated speed will all be yours soon!
This SSD 520 series from Intel is set to bring faster graphic renderings, data transfers, compiling, and even system boot-ups. As you know, a solid state drive has no movable parts, relying instead on silicon, NAND flash memory specifically, to bring to you a lower power, faster and more reliable solution. This SSD uses an LSI SandForce Flash Storage Processor complete with an Intel co-defined and validated firmware release. The SSD 520 series from Intel will bring to you up to 80,000 maximum 4K random write Input-Output Operations Per Second (IOPS) and up to 50,000 4K random read IOPS to speed through every day operations.
You'll also be grabbing up to 550 megabytes-per-second (MB/s) and up to 520MB/s sequential writes. The 520 series includes a 5 year warrantee and has been put through over 5,000 tests before it arrives on your doorstep. Michael Raam, vice president and general manager of LSI's Flash Components Division, formed by LSI's acquisition of SandForce notes the following:
"We worked closely with Intel to leverage their deep understanding of the NAND flash, ultimately providing a unique and optimized solution for client computing applications with the LSI SandForce Flash Storage Processor. Working through Intel's extensive validation process ensures the Intel 520 SSD will raise the bar in delivering top-tier performance and superior quality and reliability over the life of the drive." – Raam
The SSD 520 series will come in a variety of prices and sizes, these all based on a 1,000-unit quantity each: 60GB for $149, 120GB at $229, 180GB at $369, 240GB at $509 and 480GB at $999. You'll be paying something just a bit different when you're in the consumer market, note that!