Intel slash 65nm chip prices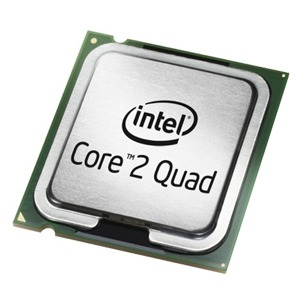 Chip manufacturer Intel are having a yard sale of sorts, clearing out 65nm stock as it transitions its range to the more efficient 45nm chips.  The company has cut the price [pdf link] of around twelve processors, most of which are 65nm, with the biggest cut being a half-price reduction on the Q6700 Core 2 Quad and the Xeon X3230.  Analysts are suggesting that the sweeping sale is just as much about keeping pressure on rival AMD as it is gaining warehouse space.
"Intel blankets the market from high end to low end, with multiple choices at almost every price point — each competitive with AMD on either performance or price or both. They're making sure they have a compelling price and/or performance value proposition in every segment where they compete with AMD. In short, it isn't getting any easier to compete with Intel" Dan Olds, analyst, Gabriel Consulting Group Inc.
The pricing is aimed at retail and bulk-buy customers, with the chips being packed into trays of 1,000 minimum.  However it's likely that much of those savings will be passed onto consumers as desktop and laptop manufacturers attempt to navigate the competitive computing market. 
"We're transitioning from 65nm to 45nm.  We're in the process of refreshing our line. If you see a 65nm [processor], it's older technology and we're moving on from it" Patrick Ward, Intel spokesperson
Even cheaper are the deals on Celeron 430 processors.  Intel has cut prices of their budget CPU by 23-percent, meaning a tray now goes for just $34.  AMD is yet to rival Intel with volume production of 45nm chips.
[via Computer World]