Intel reveals Creative Senz3D depth camera: Embedded version in 2014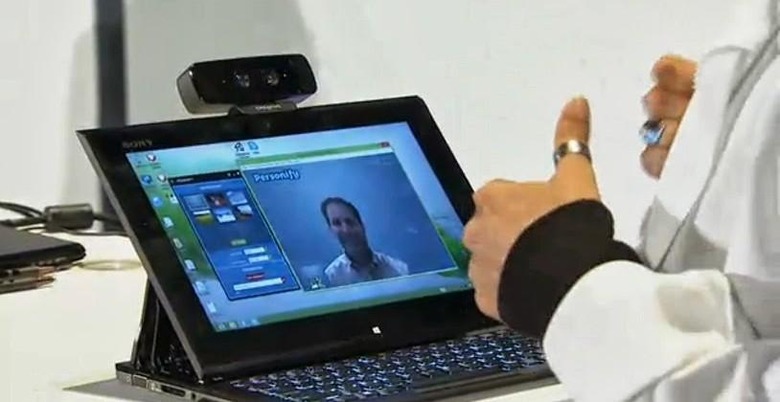 Intel's Computex 2013 keynote wasn't all Atom and Core; the company also had a new gadget to show off, the Creative Senz3D camera. Intended to add depth vision to an Intel-powered computer, the add-on camera is set to go on sale next quarter, and brings Kinect-style motion-gesture control to the desktop. However, Intel also has ambitions to integrate it into future systems.
Down the line, Intel VP of marketing Tom Kilroy revealed, the company plans to build 3D depth camera technology directly into future Intel-based devices. Presumably, just where most laptops have a webcam today, that will evolve into a depth-sensor. That's not likely to happen until the second half of 2014, however, Kilroy conceded.
Before then, add-on devices like Creative's webcam will be able to bring the same gesture control to existing hardware. The depth-perception is added to other sense-recognition, including touch, voice, and face, and is capable of differentiating between the subject and their environment.
In fact, the software can even remove the backdrop behind the user completely, which could be handy for video calls. Right now it's reasonably bulky for a webcam, though that's likely to change as the technology is refined.
Of course, Intel and Creative aren't the only companies working on this sort of technology. Microsoft has already confirmed that it is readying a new Kinect for Windows for instance, based on the updated sensor-bar included with the Xbox One, for release sometime in 2014.
IMAGE: Steve Paine