Intel pump $20m into Korean WiBro after KT tweak its WiMAX compatibility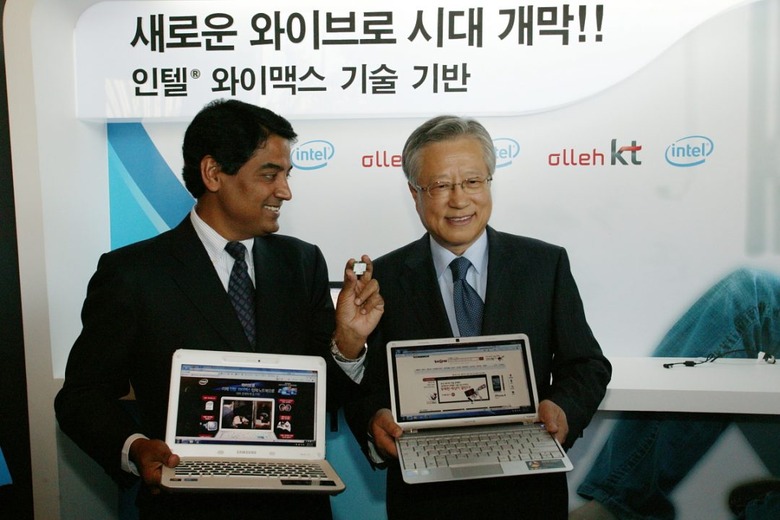 Rumors of Intel's waning interest in WiMAX look to have been unfounded, with the news that not only has the silicon company just invested $20m into Korea Telecom's WiBro service, but it's convinced the carrier to shift the WiMAX-based system onto the 10MHz channel.  That means compatibility with other WiMAX devices, opening up the potential for US WiMAX users to roam their devices onto the high-speed South Korean network.
KT apparently plans to use the investment to roll out WiBro into five new cities - Busan, Daegu, Gwangju, Daejeon and Ulsan – with service there expected to kick off tomorrow.  According to the carrier, by using the 10MHz channel they'll instantly boost quality of service by 1.5-2x.
A range of WiMAX-enabled notebooks and netbooks from Samsung, LG and Acer are also dropping into the country, and follow Gateway's WiMAX notebook for the US which was announced yesterday.  No word on if the same machines will see a US launch, or indeed whether CLEAR in the US will now ink a roaming deal with KT.