Intel promises thinner, bigger Ultrabooks; NFC capability coming soon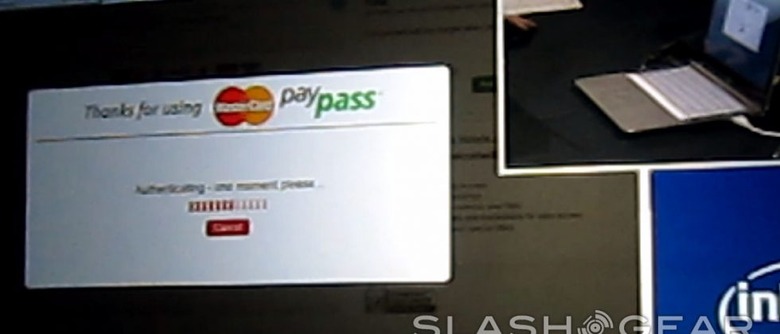 So far, Intel Ultrabooks have been largely limited to 13" models. But as we're seeing with new products from Acer, Lenovo and others that break the top of the size barrier. While bragging about thinner, lighter and more efficient component, a representative said that they'll be focusing on a broader market, encompassing more standard screen sizes.
Yesterday we saw some of the first fruits of that development, Acer's Aspire Timeline Ultra 14 and 15 models. The 15-inch version even managed to include a full number pad on the keyboard. Both laptops manage to cram a standard DVD drive into the bodies as well. Intel says that these larger and more comfortable models will make up a significant percentage of ultrabooks manufactured this year.
The company also demonstrated a secure wireless payment system using Near Field Communication. NFC is something we're used to seeing on smartphones, but a simple Master Card purchase was made with a chip embedded in the card and a receiver in a the palm rest of a prototype. It's hard to see what kind of utility you could get out of this that current smartphones couldn't do just as well, but the demonstration was impressive nonetheless.