Intel Pine Trail nettop chips, plus Core i3 and Core i9 CPUs coming Q1 2010?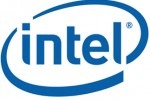 After word slipped out from Taiwan earlier this week that Intel were considering pushing back the release of the Pine Trail Atom N450 processor until the first half of 2010, now comes more specific news from PC manufacturers that both the netbook platform, Pine Trail-M, and its Pine Trail-D nettop sibling will both now arrive in the first quarter of next year.  That, say the unnamed sources, will coincide with the release of Intel's 32nm Core i9 processors, codenamed Gulftown, and offering six cores.
The Core i9 CPUs will be based on the Westmere platform, though no details regarding clock speeds or other specifications are currently known.  However two of Intel's entry-level Core i3 processors have been tipped, running at 2.93GHz and 3.06GHz and priced at $123 and $143 in thousand-unit quantities. 
The Core i3 chips will also be a Q1 2010 arrival.  As for the nettop Pine Trail-D platform, that couples an Atom D410 (single-core) or Atom D510 (dual-core) processor with Intel's NM10 chipset.  Earlier this week details of Intel's Core i5 range were leaked, with the mid-range chips expected to arrive in September this year.