Intel's NUC mini PCs are getting more potent, with the chip-maker's tiny desktop computers and kits getting an 8th Gen Core upgrade. The NUC – or "Next Unit of Computing" – started out as a hobby machine, but over eight generations has developed into a legitimate gaming, multimedia, or smart home controller.
Two new NUC mini PCs are available, the NUC8i3CYSM and the NUC8i3CYSN. Formerly codenamed "Crimson Canyon," they promise 1080p gaming potential among other things, despite being small enough to hold in the palm of your hand. Each gets an 8th Gen Intel Core i3-8121U processor with a 15W TDP.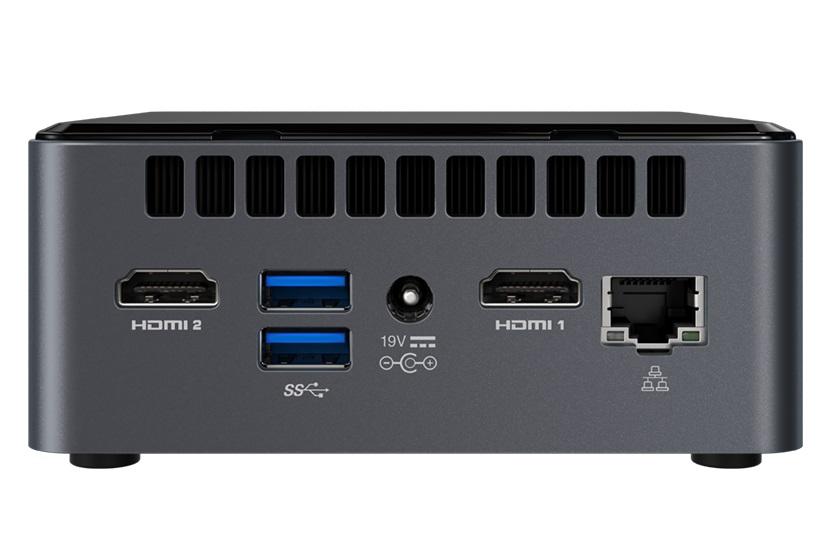 The NUC8i3CYSM has 8GB of LPDDR4-2400 memory, while the NUC8i3CYSN has 4GB. Intel has found space for Radeon 540 graphics, too, with 2GB of dedicated GDDR5 memory. There are twin HDMI 2.0a ports for driving a pair of displays, along with integrated graphics. Storage is courtesy of a 1TB 2.5-inch HDD, though the chassis and board themselves also support M.2 SSDs if you want to upgrade in future.
Standard is Intel's Wireless-AC 9560 CNVi 802.11ac WiFi and Bluetooth 5 chipset, along with four USB 3.0 ports. There's also an SDXC memory card slot, gigabit ethernet, and an IR blaster. No word on pricing at this stage.
On the NUC kit side, meanwhile, there are five new models: the NUC8i7BEH, NUC8i5BEH, NUC8i5BEK, NUC8i3BEH, and NUC8i3BEK, all formerly known by their codename of "Bean Canyon." Each comes with a processor, mainboard, and chassis, which can then be customized with memory, storage, and more, depending on requirements.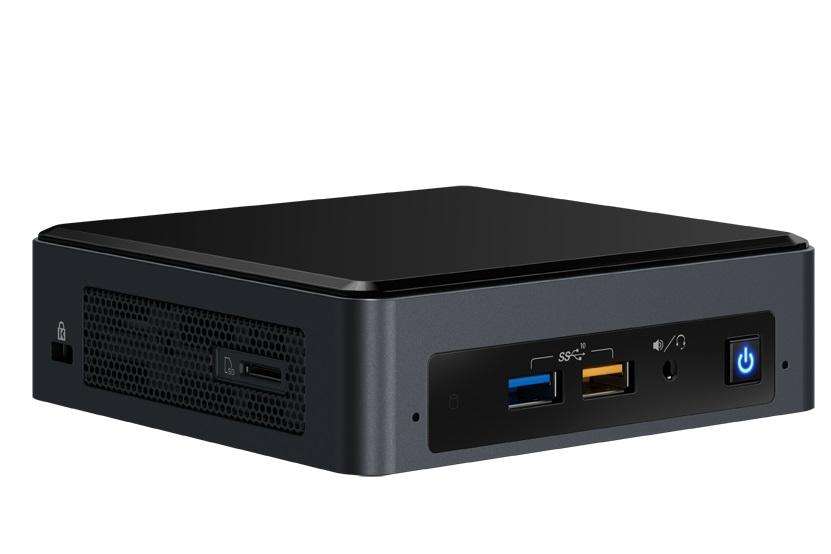 The NUC kit line-up starts with models like the $299 NUC8I3BEK. That gets a Core i3-8109U 28W TDP processor and supports up to 32GB of RAM. It has integrated Intel Iris graphics, Thunderbolt 3, USB 3.0, gigabit ethernet, and more.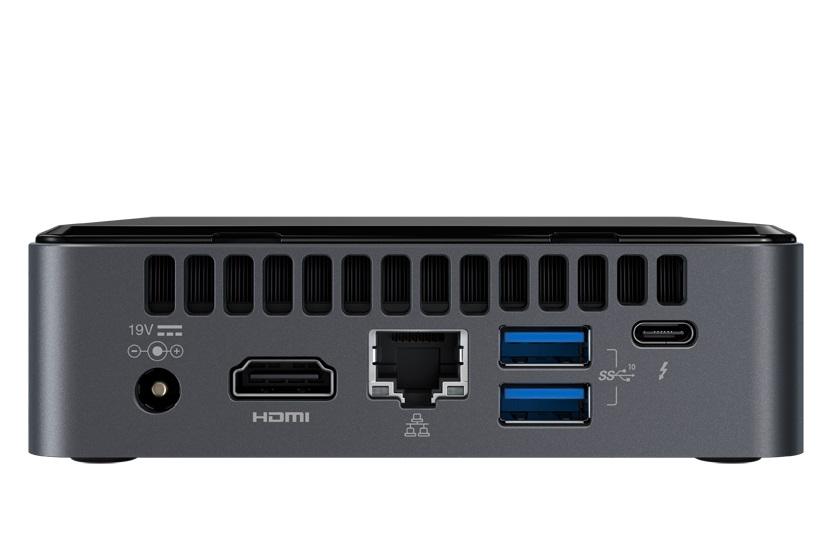 In the middle there's the new NUC8i7BEH, which has a Core i5-8259U processor with a 28W TDP. It can handle up to 32 GB of DDR4-2400 memory, and has integrated Intel Iris graphics. Ports include Thunderbolt 3, HDMI, a microSDXC slot, gigabit, and USB 3.0, and there's onboard 802.11ac WiFi and Bluetooth. It's priced from $399.
At the other end of the NUC kit scale, there's the NUC8I7BEH. Priced from $499, it has a Core i7-8559U and supports up to 32 GB of memory. The ports are shared with the cheaper NUC kits, but the chassis is larger and – whereas with the cheaper models you need to pick between M2 SSD or 2.5-inch drive support – can accommodate either type of storage.