Intel: LTE Medfield by end of 2012 plus dualcore incoming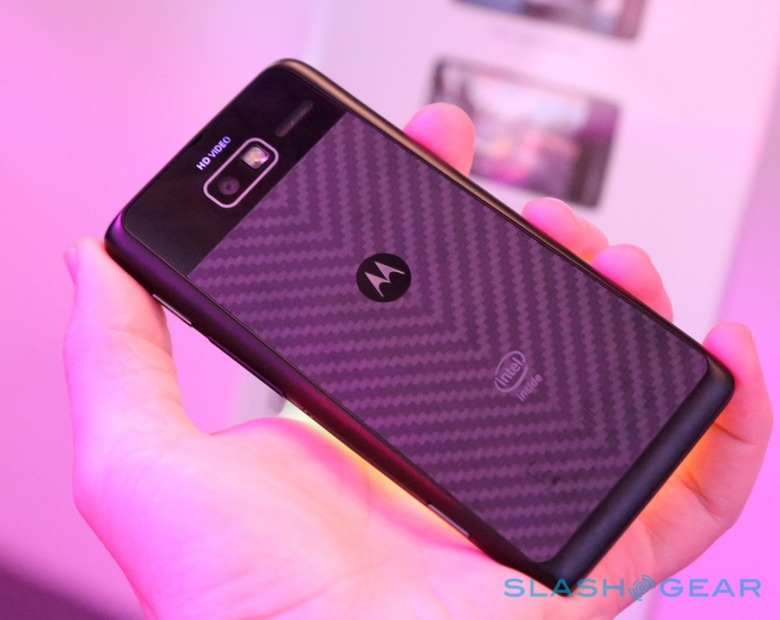 Intel's first LTE-capable Medfield smartphone chips are in the pipeline, along with multicore versions of the processor, with the first examples due before the end of 2012. Intel will be "shipping some LTE products later this year and ramping into 2013" director of product marketing Sumeet Syal told TechCrunch, and in the meantime the company is working on fettling more Android apps to suit the x86 architecture.
That software hiccup could be a headache to Intel and its manufacturer partners, with devices like the freshly announced Motorola RAZR i unable to run certain software available through Google's Play store. Google's own Chrome browser, for instance, currently won't work on the RAZR i, though Motorola has confirmed it should be functional by the time the midrange smartphone actually reaches the market.
"We're not quoting any numbers" Syal says, "but the majority of all the apps we've tested work just fine." The company's team responsible for software has been working "constantly round the clock to make sure that all these apps work" and the number of compatible titles increases every day.
As for multicore, initially that will mean dualcore Medfield, with Intel not ready to talk about quadcore Atom processors for phones as yet. Intel, though, is in no great rush Syal insists, content with its hyper threading system that milks two threads out of a single core.
"You have to take a look at how many instructions per clock can the architecture handle — our belief is that others are throwing cores at the issue in terms  of getting more performance.  We make that determination based on our architecture so we felt very comfortable coming out with a single core dual-threaded for our first product, and as we're able to get more and more performance in the right implementation of the architecture we believe putting in dual-core would be the right thing for our next generation product" Sumeet Syal, Intel
Timelines for the dualcore Medfield versions have not been revealed yet, and nor has Intel disclosed when the first Atom-based smartphones might arrive in the US.