Intel launch 3 new Core 2 Duo chips, new ULV CPU and GS40 chipset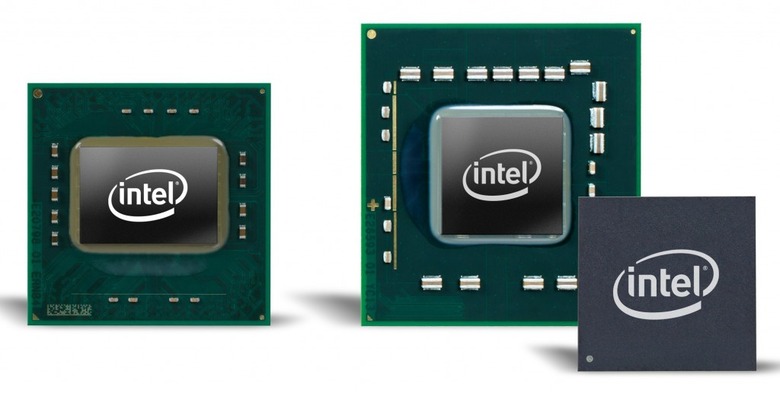 Intel have announced three new Core 2 Duo processors, as well as an ultra-low voltage (ULV) chip and new GS40 Express Chipset.  The three new Core 2 Duo chips are the T9900, P9700 and P8800, topping out at 3.06Ghz with 6MB of L2 cache and a 1,066MHz FSB.
As for the SU2700, that's a Pentium ULV chip running at 1.3GHz, and will fall into Intel's CULV range for thin and light ultraportables.  It might just end up paired with the GS40 chipset, which Intel refer to as "a value chipset"; based on the GS45, it includes the GMA 4500M graphics accelerator with up to 384MB of memory and a 400MHz GPU, integrated Blu-ray HD playback and native hardware HD video stream decoding, and HDMI outputs.
Intel also announced its new My WiFi technology, which allows any recent Intel-based WiFi notebook or netbook to connect to both a WLAN and up to eight WiFi PAN devices simultaneously.  This allows for point-to-point WiFi printing, displaying and synchronizing, without breaking the main wireless network connection.  My WiFi will be supported in Intel's new WiFi Link 5000 Series, the company's second-gen draft-n cards for Centrino 2 platforms.  More details here [pdf link]