Intel introduces Quad-Core Xeon 7300 series processors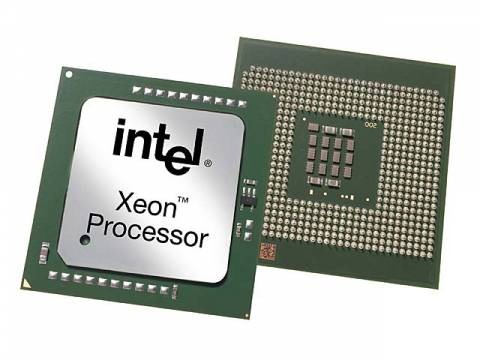 Intel introduced six new Quad-Core Xeon 7300 series CPUs to compete with AMD's upcoming Barcelona that is launching next week. Intel claimed that the new Xeon 7300 series would perform twice as fast compared to its previous dual-core line of products.
The Xeon 7300s features 8MB l2 cache and uses four separate 1,066MHz connections for each core on the chip allowing more efficient information and data processing between CPU and RAM.
Intel will release two high-end quad-core models, the E7340 and X7350, with clock speeds of 2.4GHz and 2.93GHz respectively. As for the Mid-range models, it will have only 6MB of L2 cache with clock speeds ranging between 1.6GHz and 2.4GHz. For the low end market, there are Xeon 7300s clocked at 1.86GHz and 2.13GHz with 4MB of L2 cache. The pricing of Xeon 7300 series ranges from $856 up to $2301 per 1000 chips.
[via press release]