Intel Huron River CPUs coming Q1 2011 with integrated WiMAX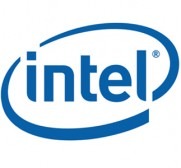 Early details of Intel's next-generation mobile processor platform, codenamed Huron River, have emerged well ahead of its expected launch in Q1 2011.  According to Fudzilla, Huron River will be based around the 32nm Sandy Bridge process silicon, and be made up of dual- and quad-core processors supporting Intel Turbo Boost.
In addition to the main cores, the Huron River chips will integrate various forms of wireless connectivity too.  Bluetooth is one such technology, as well as WiFi and even WiMAX on certain models.  There'll also be support for Intel's wireless display technology, too.
Intel are expected to position Huron River processors as suitable for both regular laptops and ultrathin models.  It will replace the Calpella platform, first launched in 2009, as the seventh-generation Centrino.