Intel HDMI Compute Stick Can Soon Be Yours, Pre-Orders Are Up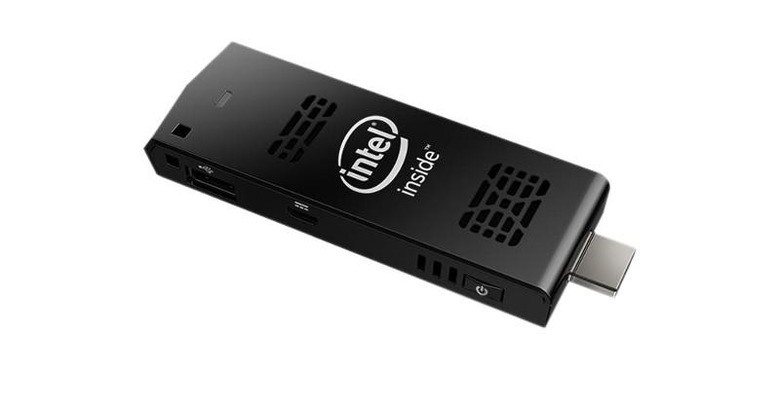 We may receive a commission on purchases made from links.
Consumer computers are getting smaller and smaller, and we're not just referring to the powerful computers that you already have in your pockets for playing Clash of Clans. PC and chip makers seem to be riding on a trend to put a usable PC inside a device the size of a USB dongle, or a bit larger, ala the Chromecast. One of the more recent attempts is Intel, who is trying to spread its Atom chips everywhere it can. And while it may not be as "cool" as the Mouse Computer m-Stick that comes with a fan, it at least comes from a more reputable brand.
The Intel HDMI Compute Stick first appeared at CES early this year. Although the concept for PC sticks are a bit dreamy, they still sit in a grey area of practicality. Unlike smartphones, they give users access to full PC apps. But unlike laptops, they're even more portable because you can literally put one in your pocket. That said, you will need a separate display (monitor or TV) and input devices to make use of it.
Intel's take was promised to come in two flavors to appeal to different user groups. One came with Windows 8.1 and the other would have Linux (no specific distribution mentioned) pre-installed Now the sticks are up for pre-order on various e-tailers, but there seems to be a bit of confusion on which is which, at least as far as Newegg is concerned. Newegg lists both variants as having the same 2 GB of RAM and 32 GB of storage. Amazon, on the other hand, gives the Linux version only 1 GB of RAM and 8 GB of storage. Linux usually requires less resources to run comfortably, but that doesn't mean Linux users wouldn't want beefier specs as well.
While the promise of truly mobile PC computing does have its appeal, something like Intel's HDMI Compute Stick would require you to either know before hand that the places you'll be using it already comes with with all the pieces you need or, at the very least, have a keyboard and mouse with you all the time. The Windows 8.1 HDMI stick costs $149.99 on Newegg and a higher $180 on Amazon. The Linux variant on the other hand has a price tag of $109.99 and $130 on Newegg and Amazon, respectively.
VIA: Liliputing