Intel Falcon 8+ drone system takes aim at commercial applications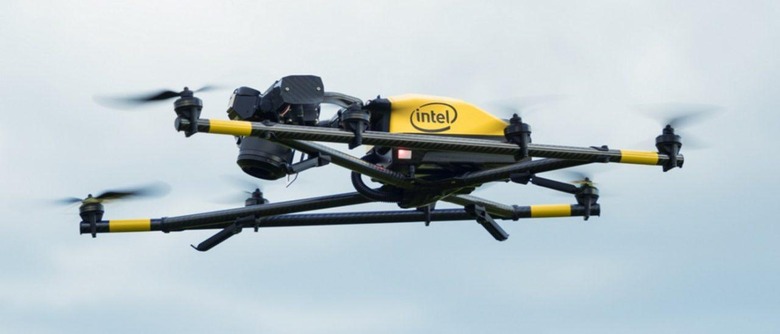 Intel has already dipped its toe in the consumer drone space through the Yuneec Typhoon H – which features an Intel RealSense Camera in some configurations – but today, the company announced plans to take on the commercial side of the drone industry. It'll do that with its new Intel Falcon 8+ drone system, which is getting its official unveiling today at the 2016 INTERGEO drone conference in Hamburg.
The Intel Falcon 8+ is something of a next-generation follow up to the AscTec Falcon 8. Meant for a range of commercial applications including industrial inspection, surveying, and mapping, the Falcon 8+ drone offers full electronic system redundancy, along with what Intel and AscTec are calling "best-in-class sensors."
When those sensors are combined with the waypoint automation systems present on the Falcon 8+, Intel says the drone is capable of providing "detailed images down to millimeter accuracy, offering valuable structural analysis that detects and prevents damage to infrastructure."
However, the Falcon 8+ is only one part of the overall package here, as the drone also comes with Intel's Cockpit controller. Water resistant and – judging by the images Intel is sharing of this thing – seemingly built to take some abuse, the Cockpit pairs with an Intel-based tablet to give drone operators an easy way to plan, execute, and monitor flights, capable of live streaming in up to 1080p.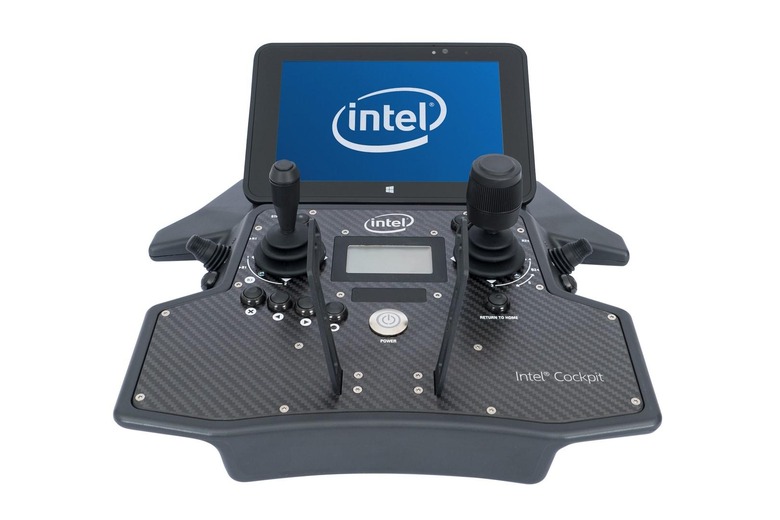 Finally, the Falcon 8+ ships with the Intel Powerpack, which comes equipped with a storage mode, automatic balancing, and a set of LED lights to indicate battery charge. Unfortunately, Intel didn't share details on how long users can expect the Powerpack to last while it's powering the Falcon 8+.
The Falcon 8+ drone system will be launching next month, but Intel has yet to announce any kind of pricing information for the package. Considering what's included in the system and the fact that Intel is explicitly targeting commercial applications with this release, though, it probably isn't a good idea to expect the Falcon 8+ to come in on the lower end of the pricing spectrum.