Intel Euclid Packs RealSense Into Candybar-Sized PC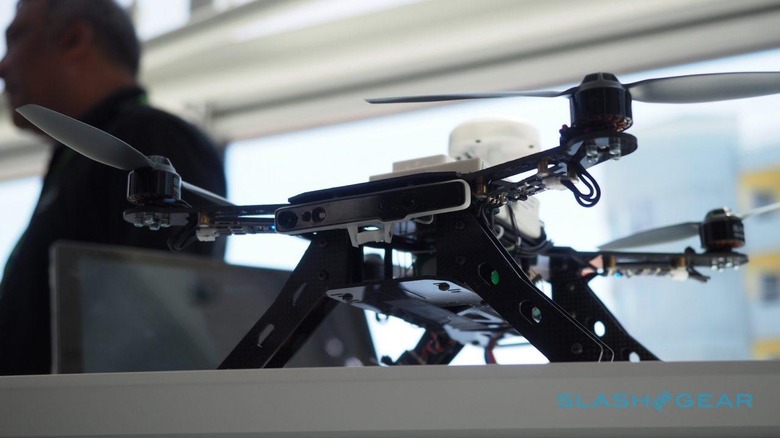 Intel keeps pushing RealSense as a product family, not just a depth-sensing camera, and its latest products – including the brand new, extra-skinny Camera 400 – push the system into robotics, drones, and autonomous cars. At IDF 2016 today, the company's annual developer conference in San Francisco, CA, Intel demonstrated its latest cameras and previewed a self-contained RealSense computer in a box the size of a candy bar.
That's Intel Euclid, a box that looks more like a peripheral like an old-school webcam than it does a PC. On the front there's a RealSense depth-sensing camera array, while inside there's an Intel Atom processor running Ubuntu Linux and a robotics OS.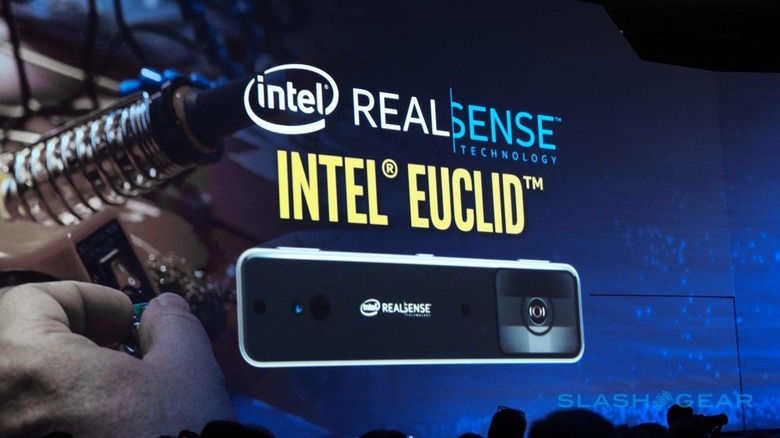 Intel has also squeezed in a variety of sensors like accelerometers, together with a battery and various radios.
Intel sees Euclid as a starting point for developers looking to get started in computer vision on robots, much as its existing $399 Intel Aero platform does for drone smarts. Indeed, the on-stage demo saw Euclid clipped into a 3D printed robot and then, with a little drag and drop in the browser-based programming interface, able to follow a human around.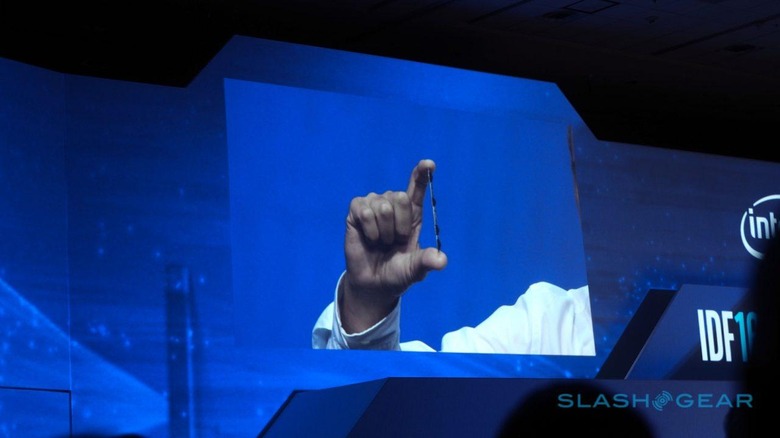 Of course, RealSense shows up most often in laptops and tablets, and there Intel is pushing the latest generation, Camera 400. Compared to its predecessor, it has more than double the operating range and captures more than twice as many 3D points, while supporting both indoor and outdoor use.
Arguably more important, though, is the extreme diet that Intel has put Camera 400 on. It's the thinnest RealSense system to-date, which will allow it to fit into smaller bezels atop laptop screens, into slimmer tablets, and even into smartphones for Google Project Tango style motion tracking and indoor positioning.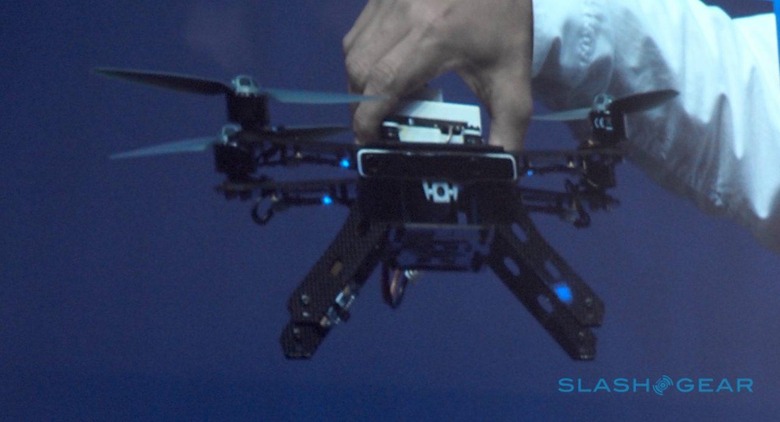 Meanwhile, at the end of the year there'll be a new drone reference design, built around Intel Aero, which is effectively a turn-key platform for developers who don't want to waste time piecing together motors, rotors, radios, and cameras. The new drone will basically combine Aero, a RealSense array, LTE connectivity for real-time streaming, and all the expected UAV hardware for flight.
According to Intel, it should go on sale either in Q4 this year or Q1 2017. No word on pricing at this stage for either the drone reference design or Intel Euclid.