Intel Education Chromebook hands-on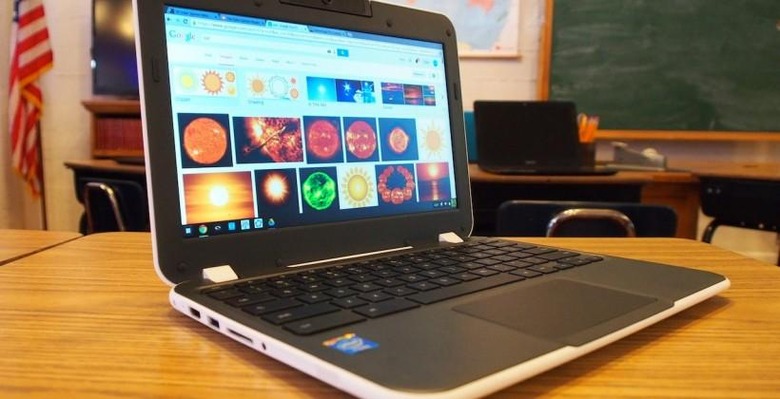 With Intel's latest effort in the computing market, they're making their way into education with a device simply called "Education Chromebook." This is a reference design, so to speak, but it'll be ready to use this year by students worldwide. Here you've got utter simplicity while retaining computing power and an education aim.
This Education Chromebook works with a white clamshell design, looking extremely simple inside. This reference design is white on the outside and black around its black keyboard and bezel around its display, working with what appears to be an 11-inch display.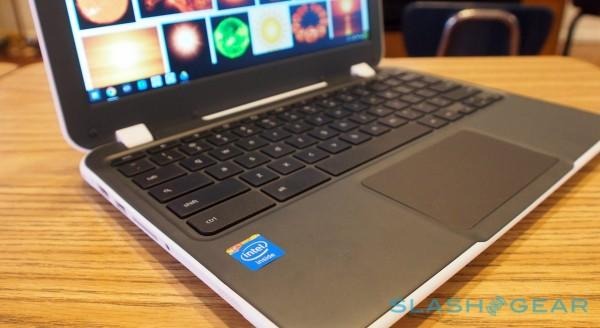 This device feels robust – the company suggests this Chromebook is able to take some damage – and it's simple enough to appeal to a wide cross-section of users.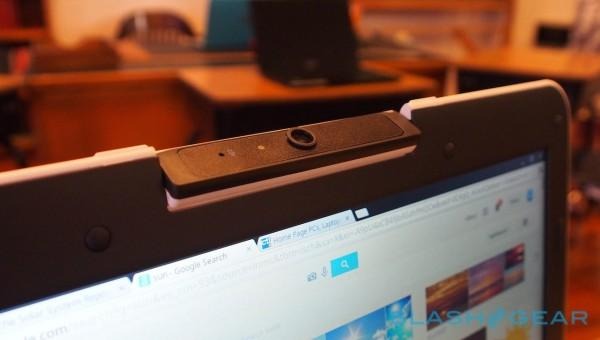 A camera up top of the display is appearing here, one that swivels around to allow you to use it in a variety of ways. While no specifications are set for this camera as of yet, we can assume it'll be relatively high-quality – or high enough that it'll lend itself well to Hangouts.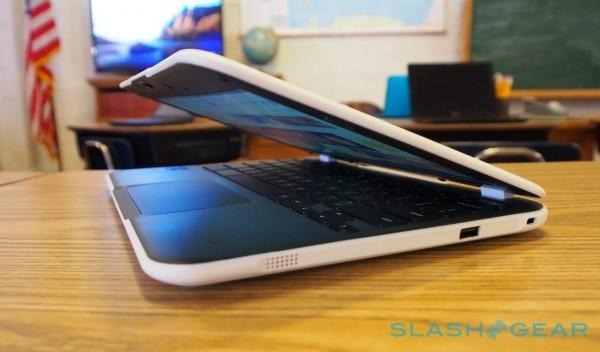 The design is based on Intel Bay Trail, and according to Intel, several partners will be coming in to produce their own versions of this design in the future.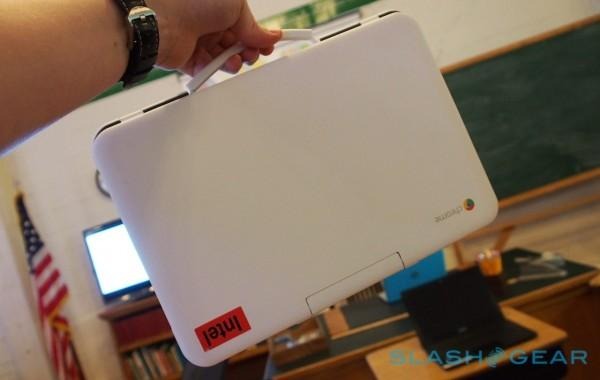 Intel's Navin Shenoy also noted today that the prototype had technology inside it that was available previously on Windows. While we're not entirely clear on what this means from start to finish, Shenoy also noted that Intel will be "bringing that innovation and investment to Chrome" – we must assume they're speaking about the Intel Education 2-in-1, as well.
The original Windows-based Intel Education 2-in-1 works with a 10-inch display with 1366 x 768 pixels across it, working with what Intel calls "wide-viewing angles." From our perspective, they're surprisingly accurate in that call. We're not going to say this viewing experience is top of the line – it's not especially sharp, as it were – but it's certainly usable. Inside you'll find an Intel Atom processor Z3740D clocked at 1.8Ghz – that's quad-core backed up by 2GB RAM. You'll find 32GB eMMC storage inside along with the option for a 64GB eMMC amount of storage instead – all with Windows 8.1.
We'll be seeing the Intel Education Chromebook later this year, manufactured by a number of OEMs and ready for distribution across the United States.