Intel Drone 100 hits Palm Springs for the nations' first aerial experience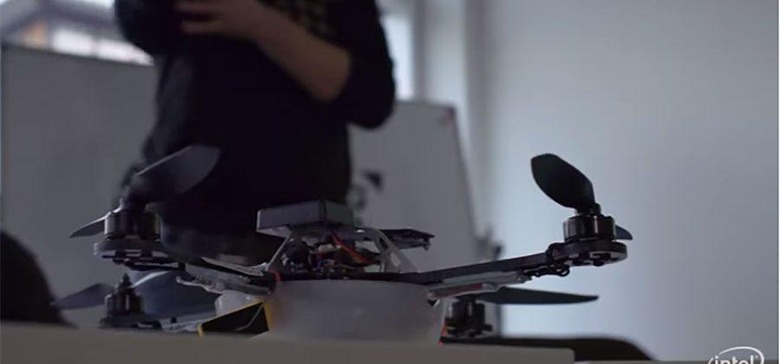 Intel teamed up with a group called Ars Electronica FutureLab to create something called the Drone 100 in Germany back in January of this year. The massive display set a Guinness World Record for the most unmanned vehicles in the air at one time. The entire mass of 100 drones were synchronized to create patters with light in the sky.
In the original Drone 100 production, the drones were timed to go along with an orchestra that was playing Beethoven's Ninth Symphony. Intel was mum on exactly how it coordinated all of those drones but we do know that the control software was something that Intel cooked up and that it took multiple pilots to coordinate the works. This original show was conducted outside the US, presumably due to FAA restrictions on something like this in the US.
That has changed with the Drone 100 coming to the US for the first time in Palm Springs, California. This is the first aerial experience in the US for Intel and its drone hoard. Intel says that it worked with the FAA to walk them through what the tech used for the Drone 100 does and performed multiple tests. The FAA granted an exemption for the performance to happen.
Intel says that its goal is to eventually perform its Drone 100 over stadiums and events where large groups gather. Intel also says that it wants to go from 100 drones in the air to 1000 over time. It appears that the Palm Springs event was accompanied by a live orchestra just as the German event was. We hope that the FAA will clear Intel to perform these shows all over the US, but there is no indication of if or when other performances will be held around the country.