Intel cranks ARM competition with 2-in-1 Ultrabook hybrids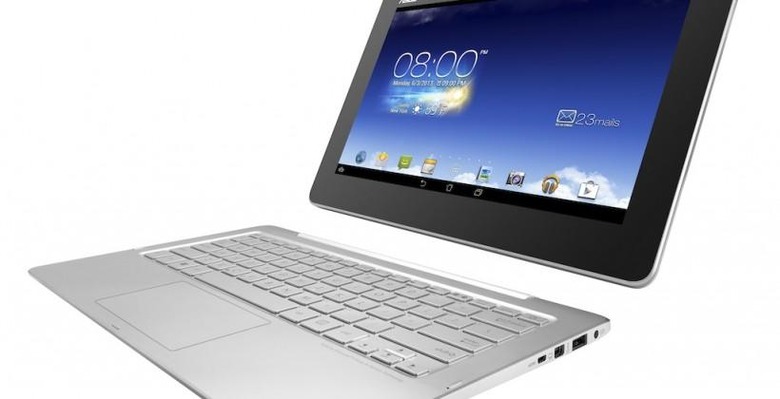 Intel has predicted a $399 sticker price for the 2-in-1 tablet/laptop hybrids expected to challenge ARM-based machines from this summer, a newly competitive price tag given the chip maker's previous struggles in the mobility segment. Building on Intel's 4th-gen Core "Haswell" announcement, the new 2-in-1 details are part of the company's attempt to match what have traditionally been the strengths of ARM chips from NVIDIA, Qualcomm, and others: low power consumption, strong multimedia performance, and fanless designs.
So, the 4th-gen Core processors can scale as low as 6W, Intel says, which means tablets can be thinner, cooler, and even fanless. Intel brought one unnamed reference design on-stage at Computex 2013 today, though exactly when we might see them hit shelves is obviously up to manufacturers themselves.
The first 2-in-1 ultrabooks will arrive over the summer, Intel says, dockable slates that can be fitted into a keyboard attachment for periods of text entry, or pulled out to use with a finger on the couch. Intel isn't being shy with its runtime predictions, either; according to the company, the sort of 4th-gen Core SoCs we'll see in those hybrids will be good for over 9hrs of active-use battery life, or 10-13 days of standby.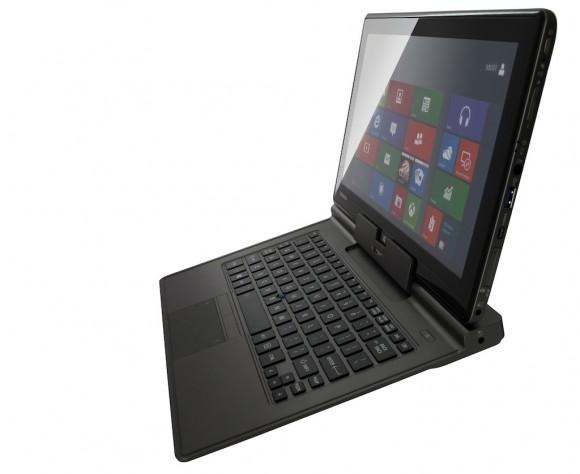 Helping with that is an array of new, ultra-low power modes, which pare back the SoC's consumption in a far more draconian way than before. The first such chips will be accompanied by Intel's Bay Trail-T, the latest iteration of Atom.
Of course, the ultraportable end of the scale is only part of Haswell's premise. The 4th-gen Core series also ramps up through traditional notebooks and desktops, to high-end workstation processors that, Intel claims, will offer up to 15-percent more performance than their predecessors.