Intel could sell its failed OnCue web TV business to Verizon next week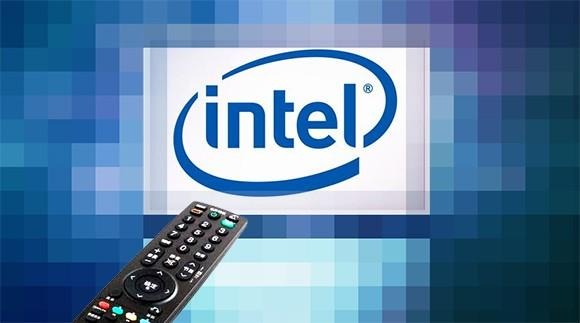 Intel has almost managed to persuade Verizon Communications to buy its ill-fated OnCue web-TV service, insiders claim, with an announcement potentially as soon as next week. Verizon's interest is in extending its FiOS media service, Bloomberg reports, without having to build out new fiber-optic infrastructure, while for Intel it would be an opportunity to supply chips but not shoulder the burden of negotiating content deals, licensing for which has been tough going.
Financial terms of the proposed deal have not been revealed, though previous reports of Intel pitching OnCue to potential buyers suggested it was hunting around $500m. Intel is believed to have pitched both Samsung and Amazon as potential partners, though it's unclear what dissuaded them from taking part.
Intel's original plan had been to build and operate OnCue itself, taking on the existing stalwarts in cable television with its own, more flexible packages of channels and on-demand content.
However, content owners were less than enthusiastic at the idea of breaking up the lucrative bundles of channels – which see select high-appeal content mixed in with less popular media, and no option to subscribe to them individually – and as of earlier this year, Intel was said to have failed to have inked a deal despite offering a 75-percent premium over more established players.
Meanwhile, the company's initial ambitions to use viewer-tracking cameras to collect broad-strokes demographic data, such as age bracket and gender, were also abandoned, after privacy push-back from potential users and issues around low-light camera accuracy. Intel had pitched the technology to advertisers as allowing for far greater targeting of commercials.
Verizon, however, would come to the service with an existing portfolio of content agreements in place for its FiOS entertainment system. The communications company is said to have been exploring what, exactly, those deals cover and whether it would be able to expand to OnCue functionality with no further negotiations or some simple amendments.
Intel would still be involved, providing the servers, set-top boxes, and software that OnCue would use. The company shifted its focus back to mobile chips earlier in 2013, after deciding that drooping sales of desktop processors meant it needed to raise its game against ARM and others in the phone and tablet silicon segment.