Intel Core i9 Mobile: 5 things to know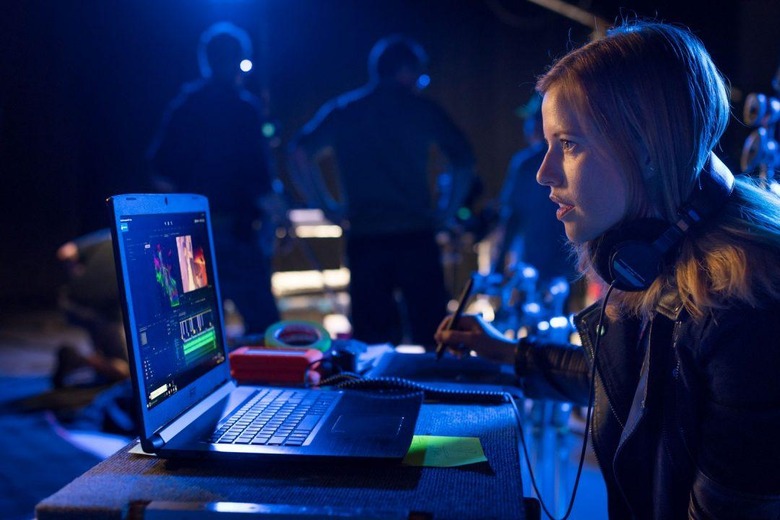 Today is a big day for Intel, with the reveal of its new 8th-generation mobile Core processors. The single biggest announcement of the day came in the form of the new Core i9-8950HK, which is the first Core i9 processor ever made for notebooks. There's a lot of information about these new processors being released all at once, so let's dive into some things you should know.
1. The Core i9-8950HK is leading the charge
Not only is the Core i9-8950HK the first Core i9 developed specifically for notebooks, but it's also the first Intel mobile processor to offer 6 cores and 12 threads. With that kind of build, it immediately becomes clear that this is a processor meant only for high-end laptops, whether those will be used for gaming or CPU-intensive video processing apps. In fact, Intel has been boasting significant improvements to general performance, gaming framerate, and 4K video processing speeds over the 7th-generation Core i7, which sat on the top of the heap itself once upon a time.
2. The Core i9 wasn't the only hexa-core processor revealed today
While the Core i9 is definitely expected to be a beast, it isn't the only Core processor being outfitted with six cores and 12 threads. The Core i9 is merely leading the way here, as its part of a larger line up of 8th-gen mobile processors, some of which sport six cores of their own. We'll see the same six core/12 thread build in new H-series Core i7 processors, and while those will still be the domain of high-end laptops, they probably won't cost quite as much as the Core i9.
3. Core i9 comes fully unlocked with Optane memory and the promise of fast WiFi
The Core i9-8950HK comes with a base clock speed of 2.9GHz, but it's also fully unlocked, meaning that overclocking should be much easier than it was with some previous Intel processors. With TurboBoost 2.0, Intel says single-core clock speeds can climb up to 4.8GHz, which is nothing to stick your nose up at.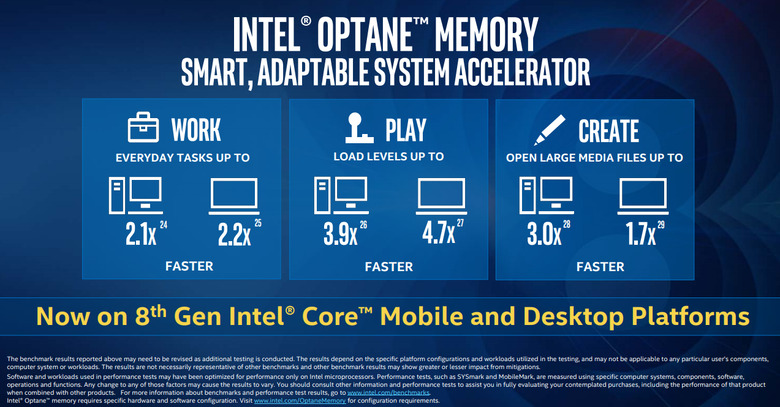 Many of these new processors, including the Core i9, will come equipped with Intel Optane memory as well, speeding up load times from SATA-connected data drives. WiFi is also a big focus for Intel in its 8th-gen Core CPUs, and with the company's Wireless-AC 2x2 160MHz WiFi, Intel says you can reach speeds of up to 1,733 Mbps – faster than a Gigabit ethernet connection.
4. Companies have already announced new laptops featuring the Core i9
Intel's hardware partners were prepared for today's announcement, with a bunch of them introducing new notebooks pretty much the second news about the Core i9 dropped. While many of these notebooks, such as Samsung's Notebook Odyssey Z, use Intel's 8th-gen Core i7, there are a few that go whole hog and feature a Core i9-8950HK, like the ASUS ROG G703 and Alienware's 15 and 17 gaming laptops.
5. We still don't know the most important detail
Everything Intel shared today certainly seems impressive, but the company left one make-or-break detail out of its announcement: price. There was no word of pricing at all during today's reveal, and while we can expect them to be expensive, enthusiasts and professionals who can actually use this kind of power would like to know how expensive the processor will be. Similarly, many of the laptops announced today didn't include any pricing information, but expect them to be priced well outside of mainstream range.
Wrap-Up
As we said, the specifications and benchmarks Intel revealed today are definitely impressive, but it's important to take them with a grain of salt until these new processors can be tested in real-world scenarios. Even with that caveat, it's safe to assume to that Intel's Core i9 mobile processor is going to be a powerful piece of hardware, and it'll be interesting to see how it stacks up against existing CPUs.