Intel Core i9 leads new X-series CPUs for the most demanding users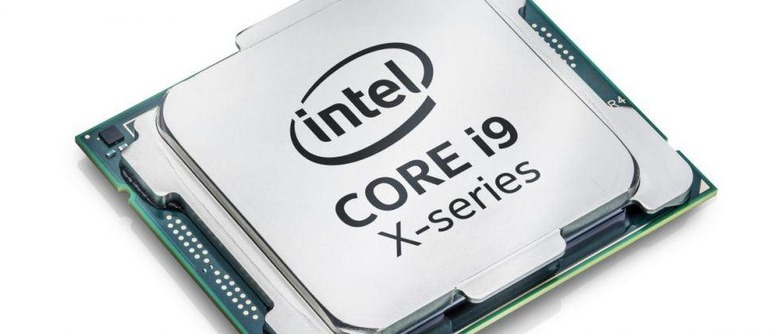 Intel knows you're obsessed with speed, so please feel free to add the Intel Core i9 and the Core X-series processors to your List of Gadgetry to Covet. Unveiled at Computex 2017 this week, the new chips are part of what Intel says is recognition that no, not all PC users are created equal. Indeed, when it comes to gamers, content creators, and people dealing in compute-intense segments like virtual reality, the needs are higher than the current Core i3, i5, and i7 range can deliver.
The new Core i9 gamely steps into that open space. Billed as offering the highest performance for those doing "advanced gaming, VR and content creation" it's the first consumer desktop CPU that packs – in Core i9 Extreme Edition form – a full 18 cores and 36 threads. "This is by far the most extreme desktop processor ever introduced," Intel boasts.
It sits in a new range of Core X-series chips targeting enthusiasts. Not all will be quite so over-specified, mind. They'll start out at four cores, with Intel promising more affordable options than what will undoubtedly be a premium price tag for the Core i9 Extreme Edition. Then there'll be 6, 8, 10, 12, 14, and 16 core options, all using the new LGA 2066 socket.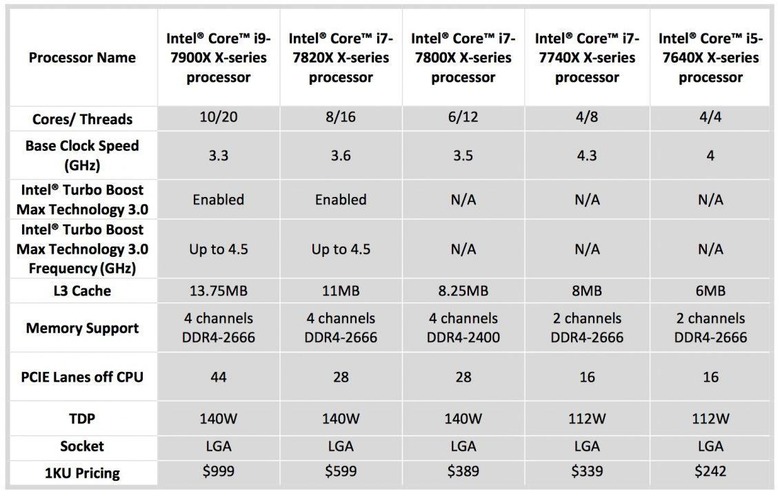 New too is the Intel X299 chipset to go with the Core X-series. Improving the I/O capabilities over Intel's old version, it'll have 30 total high-speed I/O lanes and up to three Intel Rapid Storage Technology PCIe 3.0 x4 storage support. Intel Ethernet Connection 219 is also supported, together with up to eight SATA 3.0 6 Gb/s ports, up to 10 USB 3.0 ports, and up to three independent displays.
It can handle DDR4 memory, Intel Optane memory, overclocking, and has Intel Platform Trust Technology 3.0. Updates to Intel Turbo Boost Max Technology 3.0, meanwhile, now allow the system to spot which are the two top performing cores, and then target them with the most critical workloads. That, Intel promises, should deliver a sizable jump in both single- and multithreaded performance.
The upshot is more than just on-paper boasting, though. For video editing, Intel suggests, it opens the door to even faster image and video rendering and encoding, and real-time previews of even the most complex projects. Gamers will be able to configure rigs with up to four discrete graphics cards, with 12K video and both maxed-out settings on their games of choice while also streaming and recording in the background.
The first systems running the X299 chipset will be available in the coming weeks, along with motherboards using the chipset and the LGA 2066 socket.