Intel Core i9-9900KS promises eight 5GHz cores, all the time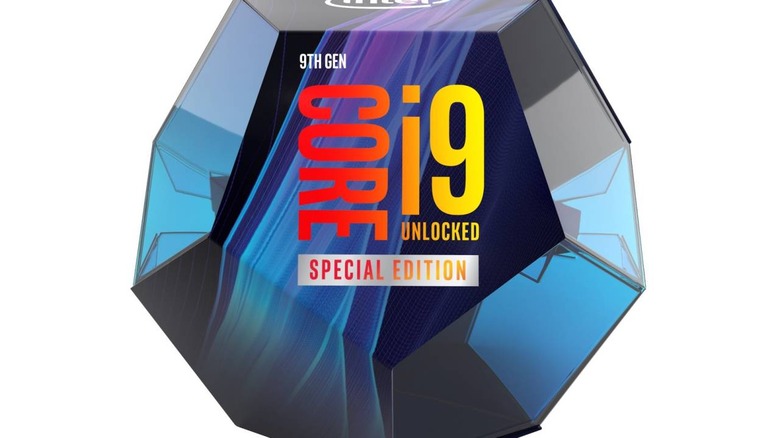 Intel may have its 10th Gen Core range to show off at Computex 2019, but gamers are much more likely to be interested in a potent new 5 GHz Core i9 that also made its debut in Taiwan this week. The special edition 9th Gen Intel Core i9-9900KS doesn't stint on promises for performance: indeed, the chip-maker says it should be "the world's best gaming desktop processor" when it hits PCs.
It's targeted at gamers and enthusiasts: in short, anybody unwilling to compromise on performance. The new Core i9 chip delivers 5 GHz all-core turbo for the first time, across all eight of its cores.
Intel teased such a CPU at Computex last year, promising it was working on a multi-core, 5 GHz all-the-time chip. It also landed the company in no small amount of controversy, its demo resorting to a sub-zero cooling system in order to support the high speeds. Thankfully the Core i9-9900KS shouldn't be so demanding.
A familiar CPU, selectively-picked
The Core i9-9900KS is actually based on an existing Intel chip, the Core i9-9900K. That has a 3.6 GHz base frequency and a 4.7 GHz all-core turbo; only in single core can its turbo reach 5.0 GHz. However it's a good place to start, if you can pick out the very best examples.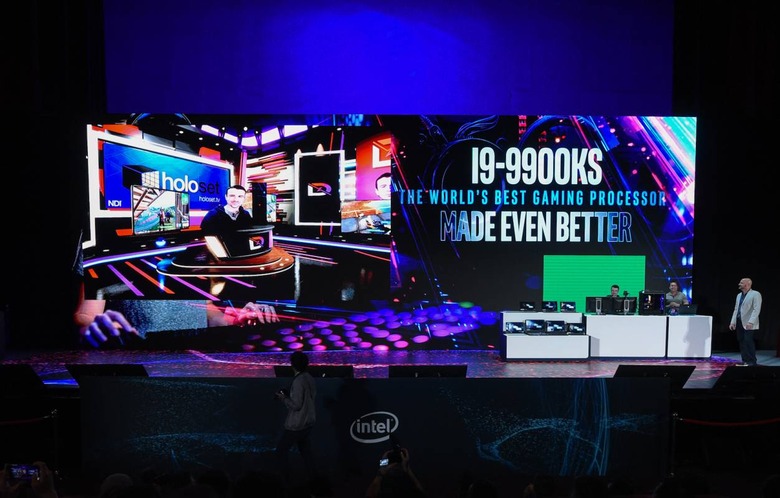 So, Intel is choosing the 9900K silicon on its line with the best performance, and clocking that up to 5 GHz across every core for the 9900KS. It means the new special edition gets the same UHD 630 graphics, too, and will support the same DDR4-2666 memory.
What we don't know yet is the Core i9-9900KS's TDP. The chip on which it's based is a 95W part; pushing all eight of the cores to their higher speed may well see that increase too. Even with that, you won't need some otherworldly motherboard to run all this, just a fairly high-end setup with the requisite power and cooling requirements.
Similarly unknown is how much the new Intel Core i9-9900KS will cost. At least availability should be a little more plentiful than with the old Core i9-9900XE, which was only sold through an auction system. The new chip will be a regular retail part, Intel promises.
Automated overclocking for the rest of us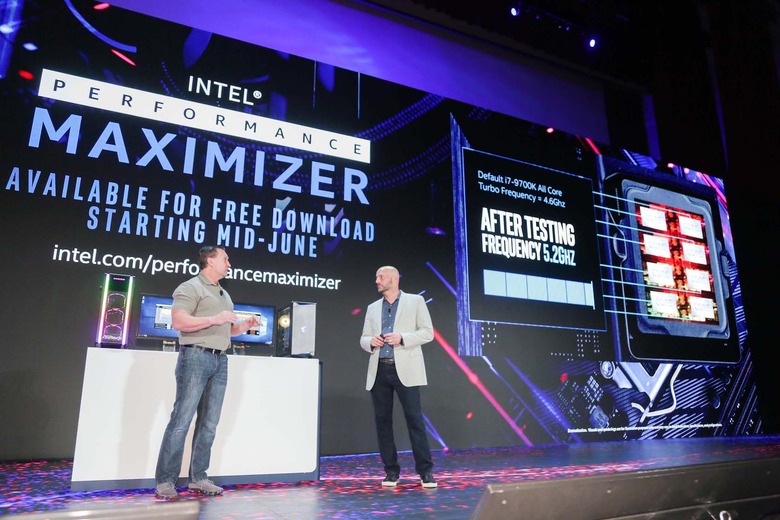 Intel's other big performance news at Computex 2019 was a new automated overclocking tool. The Intel Performance Maximizer (IPM) will be a free download, alongside Intel Dynamic Tuning Technology, Intel Extreme Tuning Utility, and the Intel Graphics Command Center. It promises to dynamically – and, just as importantly, reliably – custom-tune any unlocked 9th Gen Intel Core desktop processor, for the maximum stable performance.