Intel Core i7 'Nehalem' announcement November 17th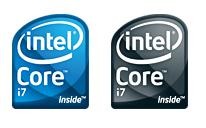 Intel have announced a press conference in San Francisco on November 17th, where it will officially launch the Core i7 "Nehalem" processor range.  Although test chips are already with reviewers – in fact we reviewed one of the first PCs to use the Core i7 920 CPU, the Gateway FX6800-01e, here - until now the actual release date was unknown.
Intel's invitation to the launch describes the Core i7 as "the fastest processor on the planet", based on SPECint_rate_base2006 benchmarking the results of which will form part of the November 17th presentation.  Our own tests on the entry-level Core i7 920 suggested that the new processor certainly out-performed last-generation Intel Core 2 Quad chips.
Nehalem is particularly special because it marks a significant change in system architecture from the previous Core design.  The Core i7 chips each have four cores capable of a total of eight threads.
Pricing for the chips has also been revealed, confirming the earlier leaks, as $284 for the 2.66GHz Core i7 920, $562 for the 2.93GHz Core i7 940, and $999 for the 3.20GHz Core i7 Extreme 965.  These prices are for system builders buying in 1,000 minimum quantities; retail costs have not been announced.