Intel Core i7-3960X Extreme Edition debuts: 5.6GHz overclock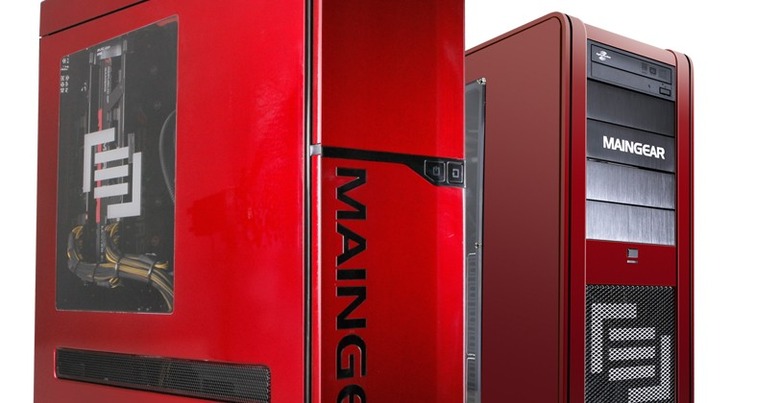 Intel has outed its latest high-end processor, the Core i7-3960X Extreme Edition, along with a new chipset, the X79 Express, and manufacturers are already jumping all over the performance pair. Maingear has updated its SHIFT, F131 and Quantum SHIFT desktop PCs to use the Core i7-3960X chip, which runs at 3.3GHz but can be overclocked to a huge 5.6GHz thanks to it coming unlocked, as well as 3.9GHz using Intel Turbo, packs six cores and 12 threads, and has 15MB of cache. Upgraders hoping to use the new processor may be frustrated by Intel's new LGA 2011 socket, however.
ASUS has a range of new motherboards using the X79 Chipset and the LGA 2011 socket, intended to be used with the Core i7-3960X and its more affordable 3.2GHz Core i7-3930K hexacore and 3.6GHz Core i7-3820 quadcore siblings (which have 12MB and 10MB of cache respectively, and can be Turbo boosted to 3.8GHz and 3.9GHz respectively). The ASUS P9X79 Series 'boards aim for user-friendliness, with features like SSD caching, while the ROG Rampage IV Extreme is focused at enthusiasts who want its easy overclocking and 4-way NVIDIA SLI/AMD CrossFireX support.

Then there's the TUF SABERTOOTH X79, and the professional P9X79 WorkStation Series. All four boards include multi-GPU support along with PCI Express 3.0 and compatibility with up to 64GB of quad-channel DDR3 memory via 8-DIMM slots.
All types of users should expect some boost from Intel's new chips, with the company promising up to a 20-percent boost in video processing and up to a 14-percent increase in 3D rendering performance. All three of the chips have a 130W TDP. Prices for the update ASUS 'boards are yet to be confirmed, but Intel's chip-only prices at $990 for the i7-3960X and $555 for the i7-3930K; the i7-3820 will be priced when it hits the market in Q1 2012. Maingear's SHIFT starts at $2,687 with the overclocked i7-3960X.