Intel Core 2 Quad Q6600 on death row; bargains ahoy!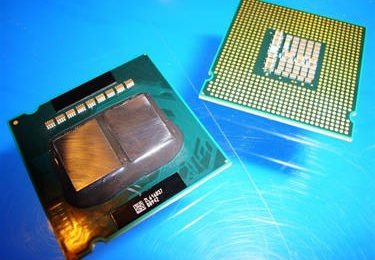 Intel are preparing to axe the 65nm Core 2 Quad Q6600 processor, phasing it out in the first quarter of 2009.  According to a Digitimes report, Intel will officially announce a discontinuance notice in Q1 2009, with the Q6600 going into end-of-lifecycle the following quarter.  As a result, PC vendors are planning to cut prices on systems based on the chip by the end of 2008 so as to clear stock.
The chip has already been superseded with a 45nm Core 2 Quad processor, the Q8200, which is more power-efficient, has better clock-for-clock performance despite slightly slower cores, and an improved FSB.  It's also on sale at similar prices to the Q6600.
According to the report, Acer has already reduced desktop prices for Q6600 systems, to under $418.  Other vendors are expected to act similarly.
[via The Tech Report]