Intel considers iPhone and Windows Phones for Medfield chips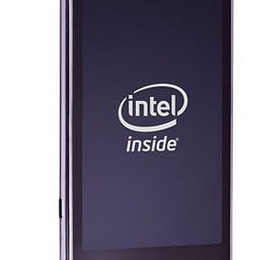 Intel has already struck a deal with Lenovo and Motorola for its smartphone chips, focusing the first batch on Android devices. Although Apple is unlikely to pick up Intel in lieu of its own proprietary A series processors, Intel isn't ruling out iOS for its Medfield chips and says it's been "talking to everybody." Intel also considers Windows Phones, but says its a conscious decision at the moment to focus on Android.
"When we took over [development] in April we took a conscious decision to focus on Android," said vice president of Intel's architecture group Dave Whalen. "Windows, other operating systems – we recognize that there will be opportunities. It's not a 'no', it's just not now. When the time's appropriate we'll look at other OSs."
Intel's first smartphones will be launched by Lenovo in China and by Motorola elsewhere. We had a chance to see the Lenovo Racer-A reference design earlier at CES, which will be using Intel's 1.6GHz dual-core Medifield SoC. The multi-year and multi-device deal with Motorola will see Android-based smartphones and potentially tablets with Intel chips launching later this year.
[via The Telegraph]