Intel quietly gives up its modular Compute Card dream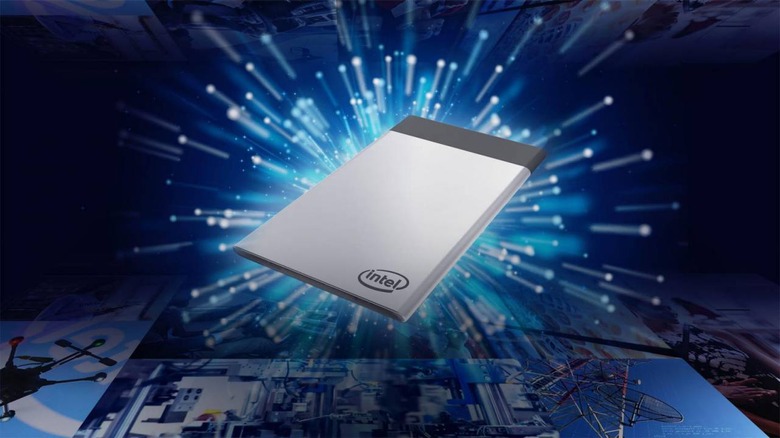 Intel is quietly discontinuing its Compute Cards, the credit card-sized modular computing platform that it once positioned as the solution to laptop and all-in-one PC upgrades. The Compute Card system was first launched in 2017, each containing a processor, memory, and storage.
The idea was straightforward. Devices that might traditionally not support upgrading of components like CPU or RAM, such as laptops, all-in-one desktop PCs, and business or industrial equipment like point-of-sale terminals, could use the Compute Card platform to provide owners with a way of upgrading the core specifications.
Pull out the existing Compute Card, so the argument went, and you could slot in a newer, updated version and get an instant upgrade. Intel's vision of modularity got some interesting third-party support, too. NexDock announced it would offer an ultraportable laptop which relied on a Compute Card for its brain.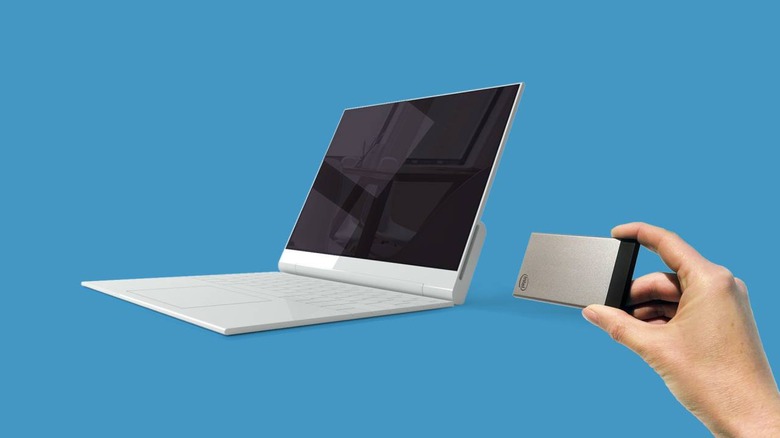 Unfortunately that strategy only makes sense as long as Intel remains committed to the form-factor, and it seems Compute Card is going the same way as PCMCIA and other abandoned platforms. No new Compute Cards are in development, the chip-maker confirmed to Tom's Hardware. While it will continue selling – and supporting – its current models, they won't be replaced with upgraded versions.
"We continue to believe modular computing is a market where there are many opportunities for innovation," an Intel spokesperson said. "However, as we look at the best way to address this opportunity, we've made the decision that we will not develop new Compute Card products moving forward. We will continue to sell and support the current Compute Card products through 2019 to ensure our customers receive the support they need with their current solutions, and we are thankful for their partnership on this change."
Unfortunately for partners like NexDock, it means the platform they built around has reached a sudden dead end. The company confirmed this week that it was putting its NexPad project for a Compute Card-based laptop on hold, "until there is more visibility about the future of Compute Cards." Intel's confirmation that the platform is, indeed, at the end of its life seems likely to make that pause permanent.
Instead, NexDock will focus on making a new laptop, the NexDock 2. Instead of onboard interchangeable components, it will rely on a connected smartphone with a desktop mode – like DeX on Samsung's Galaxy series, or Huawei's Easy Projection – to power everything.
As for other partners, Intel listed Sharp and LG Display as having products ready for Compute Card, as well as Foxconn. Lenovo, Dell, and HP were also said to be working on potential products, though Intel's site hadn't been updated since 2017, and market launches failed to follow.