Intel Classmate PC to get imminent major overhaul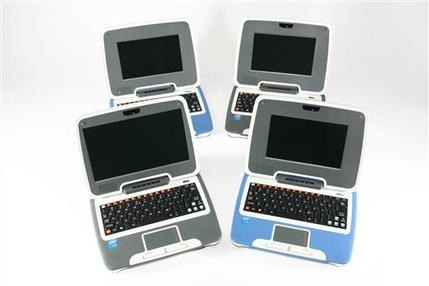 Intel's Classmate PC, a low-cost laptop intended for educational use and already on sale in 35 different countries, will undergo an imminent hardware, design and software overhaul, claim the company, with an official announcement in "a month or so".  In the meantime, the existing Classmate 2 model has been updated with Intel's Atom processor.
Other changes to the current Classmate 2 PC include a jump in maximum RAM supported – now up to 1GB – and a screen size of 8.9-inches.  Internal storage gets a boost too, now up to 30GB.
According to Agnes Kwan, an Intel spokesperson, the new Classmate PC design is based on feedback from students and educators.  It will have a "new look and feel" and some have predicted that this will also include a change in the OS offered.  That could include the 'Sugar' Linux-based OS currently seen on the OLPC XO-1, with Intel a current member of the Sugar Labs Foundation.