Intel CEO: "Apple Has Done A Wonderful Job" With iPad, But We'll "Win This Segment"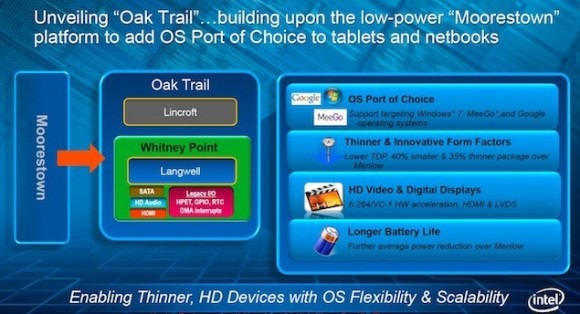 Intel may have had its first $11bn quarter, but that doesn't mean it's resting on its laurels.  In the company's financial results call, CEO Paul Otellini specifically referenced Apple's domination of the tablet category with the iPad, and said that Intel would "use all of the assets at our disposal to win this segment."
"I know the big question on everyone's mind is how Intel will respond to new computing categories where Intel currently has no presence, specifically tablets...We think tablets are exciting and fully welcome their arrival. Apple has done a wonderful job reinventing the category. Will they impact PC sales? Sure, at the margin they probably will" Paul Otellini, CEO, Intel
The key approach to doing that, Otellini said, would be Oak Trail, the new range of low-power Atom processors that Intel expects to find their way into tablets, smartphones and ultraportables.  OS and pricing flexibility will also be key, with Windows, MeeGo and Android all supported, and "a variety of form factors and price points."
Oak Trail, however, isn't expected to begin showing up in production hardware until 2011, leaving manufacturers to decide between adopting existing-generation – and less capable – Atom CPUs for their tablets or hold off and leave rivals to dominate the market.