Intel, BMW, Mobileye add Delphi to autonomous car tech super-group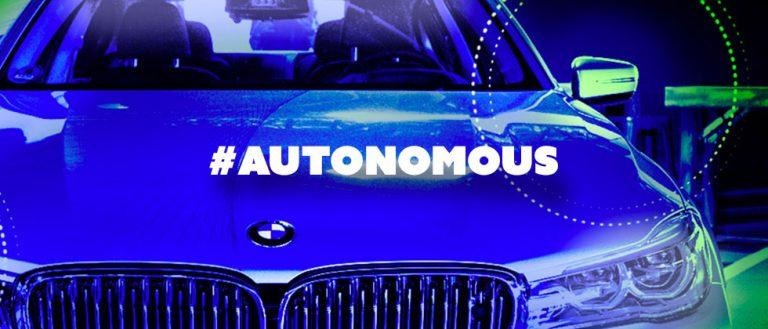 Three titans in the technology and automotive industries have announced that they'll be joining forces. Intel, the BMW Group, and the folks at Mobileye have announced that they will onboard Delphi as a development partner for their autonomous driving platform. This comes after a July 2016 announcement that Intel, BMW, and Mobileye would be joining forces for autonomous vehicles – with Delphi, the dream of self-driving cars takes another step closer to reality.
The team of three are collaborating to "bring fully automated vehicles into production by 2021. Today's announcement suggests that Intel, BMW, and Mobileye will be jointly deploying a cooperation model "the deliver and scale the developed solutions to other automotive OEMs, and potentially other industries." In this move, Mobileye, Intel, and BMW are intending to integrate and industrialize level 3 to level 5 automated driving technology, and to do so for multiple automotive OEMs. See the video below this paragraph for more information on Intel's 5 levels of autonomous driving technology.
Delphi's contribution to this project is the group's automated driving expertise, which they will "leverage... to assist the cooperation in the development and initial deployment of their automated driving technology." Delphi has worked with the BMW Group to provide a "prototype compute platform" to allow BMW to move forward in the field. Delphi is with Intel and Mobileye on sensor fusion, perception, and "high performance automated driving computing."
Of special note: "this engagement between Delphi and [the other three partners] is non-exclusive." "This agreement won't slow down our previously announced automated driving solution called the Centralized Sensing, Localization and Planning Platform (CSLP), which Delphi, Mobileye and Intel are developing — a turnkey AD solution based on the Ottomatika software, our computing platform, and our sensors," said Glen De Vos, Delphi's chief technology officer. "In fact, one of the most exciting aspects of today's announcement is the potential to align our work on the CSLP Platform with the work BMW, Intel, and Mobileye are doing as part of their cooperation."
This is just part of the story and the latest in a line of collaborations between these various companies. In August of 2016 it was announced that Delphi and Mobileye were joining forces. The collaboration between BMW, Intel, and Mobileye was announced in July of 2016.